This year marked my first experience of the PGA Show in Orlando, Florida. I was one of the 35,000 golf industry professionals that gathered in the Orlando Convention Centre for a celebration of all things new and innovative in the golfing world. After a 9 hour flight from Dublin (and one or two mandatory Guinness on the way), we were hit by the Floridian humidity, which was a welcome surprise at this time of year. Excitement was building for the weekend ahead …
There was something so refreshing about attending an in-person event. The PGA Show provides an incredible excuse for all those involved in the game to gather in one place to connect, share experiences and potentially create lifelong connections within the game. I, for one, am certainly a fan of an in-person event!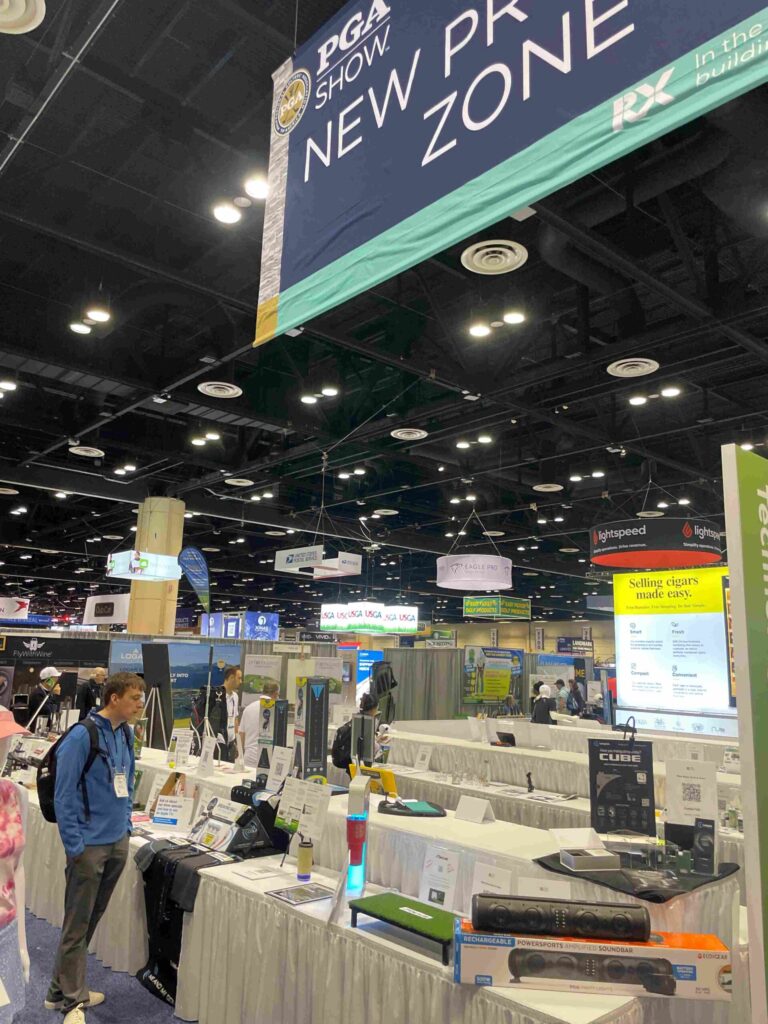 One of the things that truly stood out to me during the week at the PGA was the positive manner in which golf software companies collaborate with other brands. It was particularly interesting to see how the industry giants we spoke to like Golf Genius, Jonas and Club Systems, were all emphasising the importance of integrating seamlessly with other software systems to improve the overall user experience. Also, to my surprise, in many cases, CEOs of the company were in attendance to represent their brand. It was my assumption that it would be only employees at the stands. Because of this, it provided an exceptional opportunity for me to pick the brains of some of the most creative minds in golf about their products and future plans! If you're a bit of a golf nerd like me, the PGA Show will be a paradise for you.
It wasn't just, however, the software companies that I was taken aback by. At the Range Servant stand (Swedish driving range equipment), we had the pleasure of speaking with our friend Steven McDaniel, who told us about their partnership with a group of students from Sweden to develop a robotic range picker to add to their portfolio of products. As the weekend progressed, it became clear to me that strategic collaboration between golf technology brands was in many cases pivotal to the end product and experience.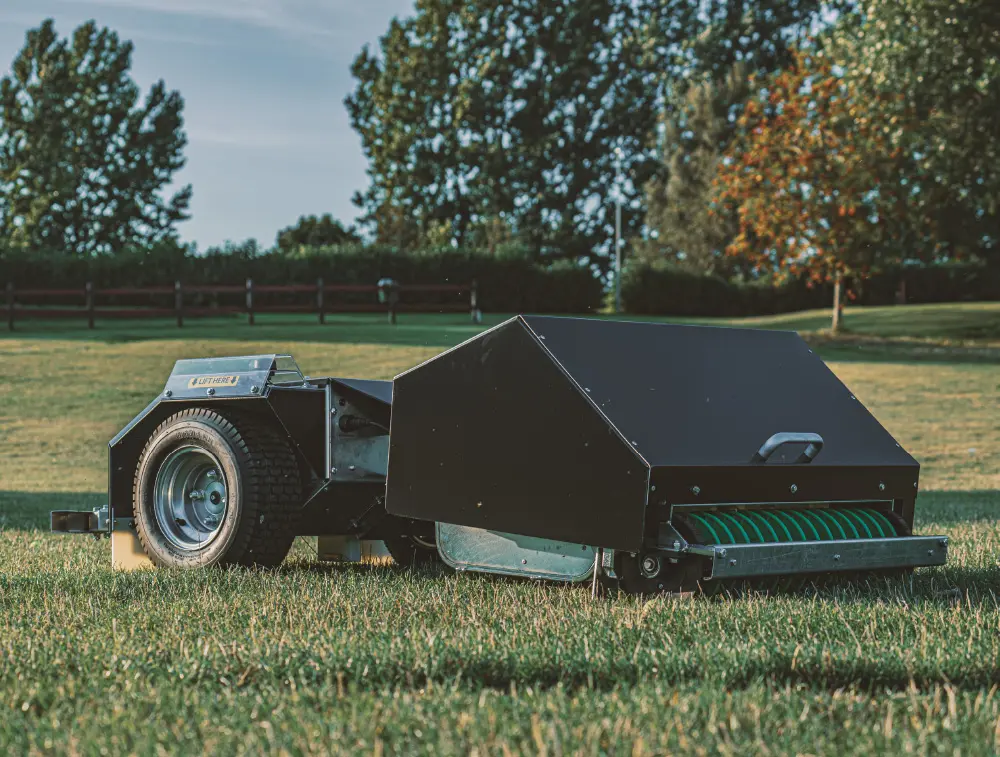 At a time when the number of registered golfers now peaks at 66 million, a significant portion of golf technology companies have been focusing on the gamification of the game of golf, with technology creating fun experiences that can then be a gateway for casual driving range goers to become regular club golfers. At the show, we talked to the team Inrange, a South African born company who are aiming to build the ultimate gamified experience at the driving range. In viewing these products, it struck me that driving ranges have the potential to become the new "bowling alley," with all members of the family coming for fun and not strictly to practise. Although, I'm not sure adding bumpers to a driving range would be a great idea!
There were a few other products that really stood out to me during my time in Florida, each one innovating in an entirely different space, but equally bringing their own value into the golfing world. The first product that caught my attention was Caddysplash, a unique club cleaner that is the brainchild of three young entrepreneurs from California. These guys have not only developed an innovative product, but they have also nailed the marketing game online, amassing a serious following on TikTok, through making fun videos about their product. Building a story around the brand seems to be even more important now in a time of almost infinite competition.
I was also thoroughly impressed by How Many Strokes, founded by Frederik Knudsen of Denmark. Frederik is aiming to solve the problem of messy boards in clubs (filled with conversion tables and competition results) by building a digital handicap conversion table. As well as being innovative, it is also an impressive business model, creating opportunities for golf clubs to generate additional revenue through advertisements on their screens. Genius!
Finally, one of the most exciting pieces of technology I saw at the PGA Show was the augmented reality putting guide from Puttview, currently used by Irish Phenom Leona Maguire to sharpen her putting. This device helps golfers visualize the line to the hole and while it's certainly not cheap, it's definitely one of the coolest pieces of golf tech I've ever seen.
The PGA Show also provided me with the opportunity to catch up with many friends from the industry and meet them face to face for the first time in after-hours events. We had many laughs and made new connections from Ireland, Sweden, Canada and the US. We also snuck a bit of golf in, playing the National course at ChampionsGate and spending most of my time looking over my shoulder to spot any crocodiles lurking in the Floridian swamps! Growing up in Ireland, I certainly have space in my life for rounds of golf where the wind speeds are below 30 and the temperature above 10!
Overall, attending the PGA Show in Orlando, Florida for the first time this year was wholeheartedly a worthwhile experience. From the cutting-edge products and technologies on display, to the new connections I have made in the industry, the event has left me feeling optimistic and excited about the future of golf tech. I may have walked 30,000 steps a day, but it was worth every single one of them! As for my next blog, I'm fairly sure I'll be writing about how to survive the PGA Show without needing a foot transplant…