Bushnell Golf is sharpening its international focus after being announced as a main sponsor for the ISPS HANDA World Invitational presented by Modest! Golf Management, which will be held in Northern Ireland at the end of July.
The number one electronic measuring device and rangefinder for golfers is the latest leading industry name to partner with the innovative tri-sanctioned tournament, which will feature leading players from the European Tour, Ladies European Tour (LET) and LPGA Tour.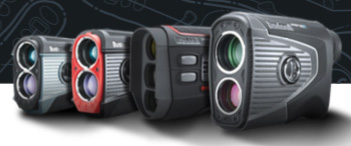 As well as being retailed through American Golf – also one of the event's main sponsors – Bushnell Golf will have the opportunity to engage with both players and influencers during the tournament, which is being hosted by Galgorm Spa & Golf Resort from July 29 to August 1.
Roger Wolfe, CEO of YUMAX Golf, which is the official distributor for Bushnell Golf in the UK and Europe, said: "Like Bushnell Golf, the organisers of the ISPS HANDA World Invitational are committed to making golf as attractive and inclusive as possible, and we're thrilled to be partnering with such an innovative event.
"From Tour professionals to club golfers, Bushnell Golf is a name that is trusted worldwide, and this is an exciting opportunity for us to demonstrate how our range of products can make the game more enjoyable to a new, wider and more diverse audience."
Bushnell Golf offers a full array of rangefinders GPS devices, which continue to change and improve the way golfers assess distances, ultimately improving performance.
Niall Horan, owner of Modest Golf!, said: "Bushnell Golf is one of the game's most recognised brands and it's wonderful to see another global player become part of the ISPS HANDA World Invitational story.
We look forward to developing our relationship with Bushnell Golf as we continue to grow the ISPS HANDA World Invitational over the coming years. These are exciting times for golf, and we are delighted to be working with Bushnell Golf."
Gary Henry, ISPS HANDA World Invitational event director and managing director at Galgorm Castle, added: "It is fantastic to have such a global brand as Bushnell Golf on board as a main sponsor of the ISPS HANDA World Invitational. The event continues to grow in status as a tri-sanctioned event that reaches a global audience and we thank Bushnell Golf for their support."
The ISPS HANDA World Invitational is a tri-sanctioned event between the European Tour, LPGA Tour and the Ladies European Tour (LET) and is a first-of-its-kind tournament in the northern hemisphere, where men and women professionals compete for the same prize money in the $2.35m event while competing at the same venues at the same time.
Two 72-hole stroke play events will be played with men and women competing at two venues, Galgorm Castle and Massereene Golf Club, over the first two days before a halfway cut reduces the field to the top 60 professionals, including ties, in the men's and women's draws.
The third round will take place at Galgorm Castle before a further 54-hole cut takes place, with the top 35 and ties from the men's and women's draws advancing to the final round on Sunday.
Fans can register their interest in tickets and be the first to receive updates by registering online at www.worldinvitational.golf or www.europeantour.com