The redesigned Links course at La Hacienda Links Golf Resort has been shown in a glorious new light by a new set of images and drone footage commissioned by the luxury 36-hole Spanish resort.
Up-and-coming English photographer and videographer James Hogg spent three days in southern Spain shooting the emerging European resort including the new-look Links layout, which reopened in July following a major renovation by American architect Kurtis Bowman.
Hogg, who is based in the north-west of England and has captured many of the region's finest courses on film including Royal Birkdale, Formby and Hillside, was thrilled to have been given the opportunity to shoot the spectacular course – which has the iconic Rock of Gibraltar as its backdrop – and believes that it has it all the ingredients to become one of the new stars of European golf.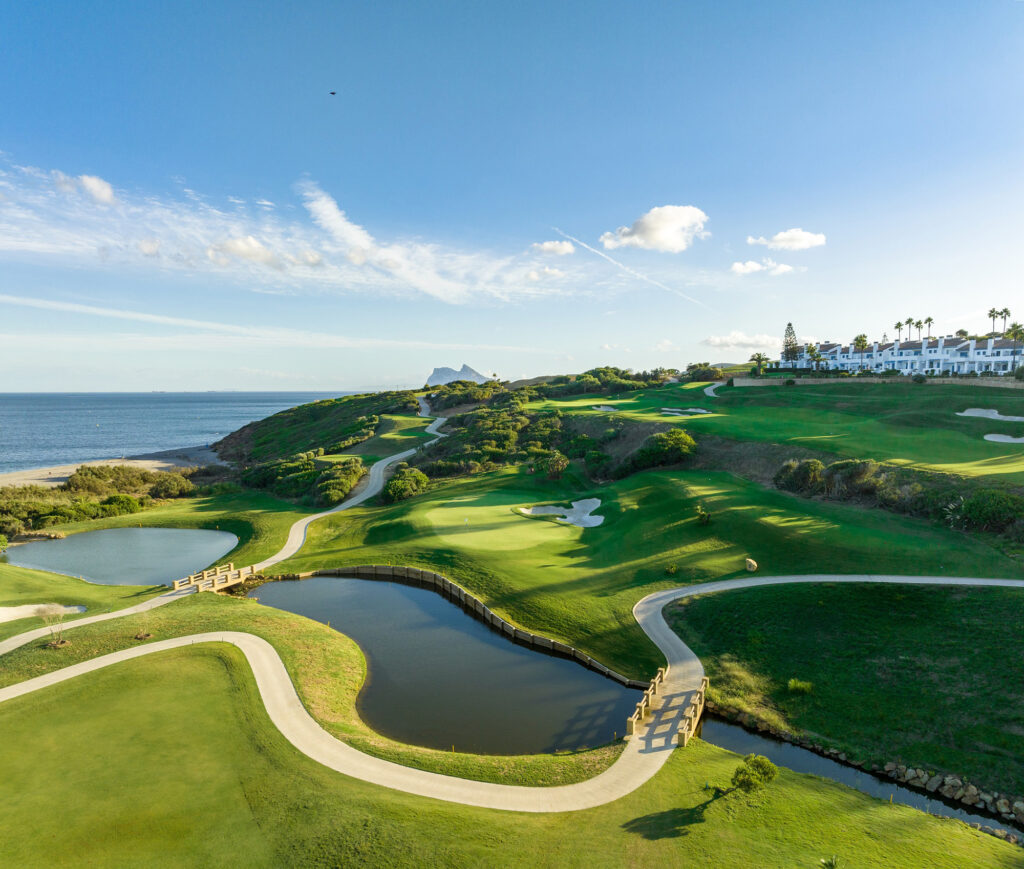 "It was a real privilege to be asked to photograph La Hacienda and I can't say enough good things about the resort and the new-look Links course.
"The views from some of the holes are simply breathtaking, especially those with elevated tees, and the fairways and greens were in fantastic condition for a course that is so young. The quality of the golf courses is matched by the outstanding facilities that are available away from the course and I couldn't have been more impressed."
Located in the Cadiz municipality of San Roque close to Sotogrande, the Links course runs along the beachfront with spectacular views of the Mediterranean, Gibraltar and Africa and is considered one of this year's most exciting golf course projects in Europe.
Spearheading the multi-million-euro project to reconfigure and redesign the existing Links Course was experienced course designer Bowman, who was appointed to improve the hole layouts, conditioning, scenery and sustainability outcomes.
Javier Illán, president of Millenium Hospitality, said: "We're thrilled with the work that Kurtis has done redesigning the course and now we have a set of images and drone footage to match. James has done an amazing job bringing the course to life and, with its many slopes and undulations, they really show it off in all its glory."
La Hacienda Links Golf Resort has also invested significantly in its facilities away from its two 18-hole courses – the Links and the Heathland. These include a new contemporary clubhouse, driving range and an upgraded practice area and a new beach bar and restaurant 'Sal Verde', In addition, the resort highlighted its ambition to become one of the most exclusive and luxurious golf developments in Spain this autumn by signing a deal with Fairmont Hotel & Residences.
The new 323-room hotel and villas is set for a full launch in 2024. When completed, the complex will also feature five restaurants and bars, including a pool bar and a beach restaurant, as well as swimming pools, spa, fitness centre, ballroom and a selection of flexible meeting rooms.