Palheiro Nature Estate has taken the next steps in building for an exciting future after appointing experienced professional Paul Saunders as new golf executive director at the leading golf resort in Madeira.
Saunders took up his new role in the Portuguese archipelago at the start of the month and, among his tasks, he will be responsible for overseeing a series of upgrades at Palheiro Golf over the next 12 months – including the launch of a new golf academy.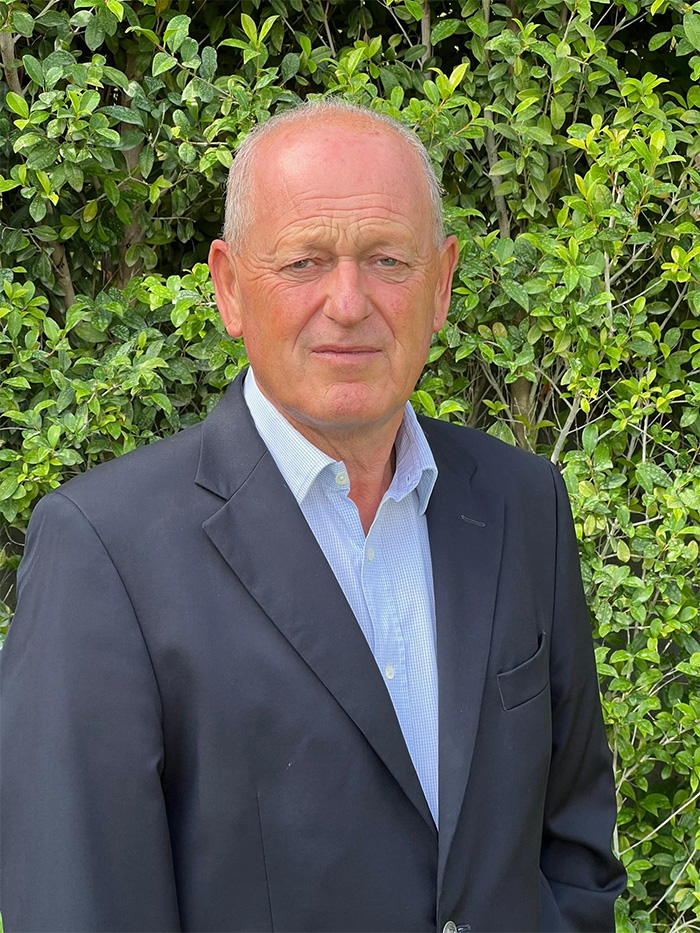 The Englishman has acquired a wealth of experience in the golf industry over the last four decades having worked in an array of managerial roles in the UK, The Netherlands and, in Portugal, at Onyria Quinta da Marinha, Pestana Beloura Golf and, most recently, Belas Clube de Campo. In addition, he has also served as a board member of both Cascais Golf and the Lisbon Golf Coast promotional bodies.
Jonathan Fletcher-Blandy, president of Palheiro Nature Estate, said: "Paul brings to our team more than 40 years' experience in the golf and leisure industry covering resort management, sales and marketing, as well as being widely versed in all areas of golf course operations. We are all very pleased to have him join our team at this exciting phase of development and with our 30th anniversary celebrations set to start in January."
Saunders said: "I am looking forward to working closely with Jonathan and his team at the wonderful Palheiro Nature Estate. With my wife's family coming from Funchal, I have visited the Madeira Islands on numerous occasions over the years, and I now have the opportunity to play a leading role in the progress of the estate at this magnificent destination."
A 10-minute drive from the island's capital, Funchal, and nearly 1,640ft above sea level, Palheiro Golf enjoys dramatic views of Madeira's mountainous skyline and the ocean, while its par-72, 6,656-yard (6,086m) course was designed by renowned golf architect Cabell Robinson and is situated within the magnificent Palheiro Nature Estate, which is more than 200 years old.
At the centre of Palheiro's latest investment plans is to open a golf academy in 2023. Offering stunning views over the Atlantic, the practice facility will feature 28 bays and a fitting centre as an all-weather space fitted with the latest ball-tracking technology.
Enhancing the golfing experience will be the resort's redesigned golf clubhouse, with acclaimed local architects Intemporaneo having been appointed to give the building a contemporary new look. As well as modernising the interior, the veranda will also receive an upgrade, while a newly installed webcam will mean its panoramic views over Funchal Bay can be enjoyed from anywhere in the world.
Palheiro is also making a number of improvements to its renowned Hotel Casa Velha do Palheiro, including carrying out an upgrade of the main house rooms and bathrooms.
New head chef Goná§alo Bita Bota has been brought in to create an exciting range of new menus and flavours throughout the resort's three dining areas, while the chapel in the world-famous Palheiro Gardens was painted and renovated ahead of the summer wedding and christening season.
Palheiro Golf is one of three first-class golf courses in Madeira – alongside Clube de Golfe Santo da Serra and Porto Santo Golfe – with the Islands also featuring an array of outstanding historic, cultural and lifestyle experiences.
The best way to enjoy the island's golf is with a Madeira Golf Passport which, providing holders with an unrivalled golf experience, is available to both individuals and groups and can be booked on a three or five-round basis.
For more details on the Palheiro Nature Estate, please visit www.palheironatureestate.com .
For further information on Madeira Golf Passport, go to madeiragolfpassport.com/.