Troon-managed facilities across the globe welcomed professional golf tournaments back to their fairways in September 2020 and have in the last eight months successfully hosted four European Tour, four Ladies European Tour, three PGA TOUR, three LPGA Tour, two PGA TOUR Champions, and two Symetra Tour events.
Troon associates across agronomy and operations from Silverado Resort and Spa in Napa, Calif., to Kapalua on Maui, to Abu Dhabi Golf Club in the UAE, to Royal Greens Golf & Country Club in Saudi Arabia, to Tiburá³n Golf Club at the Ritz-Carlton Golf Resort, Naples in Naples, Fla., worked very closely together to ensure each event was hosted in the most efficient possible manner and that each course was in pristine tournament condition, fit for the best players in the world. Each tournament took on a different look and feel than previous years, with rigorous testing and safety precautions implemented to ensure players, staff and guests were kept safe throughout.
Professional events hosted at Troon-managed venues during the last eight months include:
Founders Tribute at Longbow – Longbow Golf Club (Symetra Tour)
The Safeway Open (now The Fortinet Championship) – Silverado Resort and Spa (PGA TOUR)
Charles Schwab Cup – Phoenix Country Club (PGA TOUR Champions)
Aramco Saudi Ladies International – Royal Greens Golf & Country Club (Ladies European Tour)
The Saudi Ladies Team International – Royal Greens Golf & Country Club (Ladies European Tour)
QBE Shootout – Tiburá³n Golf Club at The Ritz-Carlton Golf Resort, Naples (PGA TOUR)
CME Group Tour Championship – Tiburá³n Golf Club at The Ritz-Carlton Golf Resort, Naples (LPGA TOUR)
The Sentry Tournament of Champions – Kapalua Plantation Course (PGA TOUR)
Abu Dhabi HSBC Championship – Abu Dhabi Golf Club (European PGA TOUR)
Saudi International powered by Softbank Investment Advisers – Royal Greens Golf & Country Club (European PGA TOUR)
Carlisle Arizona Women's Golf Classic – Longbow Golf Club (Symetra Tour)
Kia Classic – Aviara Golf Club (LPGA Tour)
LOTTE Championship – Kapolei Golf Club (LPGA Tour)
Chubb Classic – Tiburá³n Golf Club at The Ritz-Carlton Golf Resort, Naples (PGA TOUR Champions)
Silverado Resort and Spa hosted the PGA TOUR's Safeway Open (won by Stewart Cink) in September 2020 before spectators were allowed to attend tournaments. "We were grateful to be able to host the PGA TOUR at Silverado," said Cody Sherrill, Director of Golf Operations at Silverado Resort and Spa. "Despite it being during a pandemic, we were able to collaborate with the PGA TOUR and our partners to put on a successful event viewed around the world. We missed the atmosphere of spectators, but saw record numbers tuning in to watch on TV. The players were very appreciative of the efforts made to allow them to compete here in Napa Valley."
Abu Dhabi Golf Club hosted the Rolex series Abu Dhabi HSBC Championship from January 21-24, 2021. The course continually boasts some of the greatest conditions on the European Tour and Troon proudly plays its part in ensuring the conditioning and maintenance of the course is immaculate ahead of each Championship.
Francisco de Lancastre David, Cluster General Manager at Troon Abu Dhabi, reflected on the 2021 Abu Dhabi HSBC Championship and the additional challenges his team faced in hosting a Championship during a global pandemic: "Hosting the Abu Dhabi HSBC Championship is always special and it's something the entire team at Abu Dhabi Golf Club, Troon and our ownership group is extremely proud of. My favourite part is showcasing the qualities and the dedication of our outstanding team each year. To deliver an event of this scale to the high-quality standards we aim for at Troon International is not an easy feat and it demands commitment, hard work and above all pride in what you do.
"This year was certainly different and the main challenges we had to contend with were the uncertainty caused by the pandemic in regard to how we were able to operate the event, whilst also ensuring all the health and safety guidelines we've recently implement were 100% upheld at all times. Despite there being no general admission of spectators, we were delighted to safely host a restricted number of members and partner guests to attend the event. A lot of our year evolves around hosting the prestigious Abu Dhabi HSBC Championship, a Rolex Series event, so to see the event going ahead and host some of the top players in the world, was a great motivation for the entire team after a very challenging year."
Cluster Director of Agronomy at Troon Abu Dhabi, Clinton Southorn, noted how years like 2020 reiterate how important it is to have the team consistently trained to allow situations like Covid-19 to have minimal impact: "The challenges were minor, a lot of the practices we have in place were even more notable in a year such as this: we trust the agronomic program we put in place and work hard along with the support of Troon International and the ownership. The importance of communication and always investing in your team, can never be underestimated.
"It was great to have the golf course back in the spotlight. To see the course present the way it did was a mix of relief, pride and reward for the team's hard work. To be able to showcase such a prestigious event, given the pandemic, just highlights the tremendous work the UAE and Abu Dhabi Government has done to make this achievement."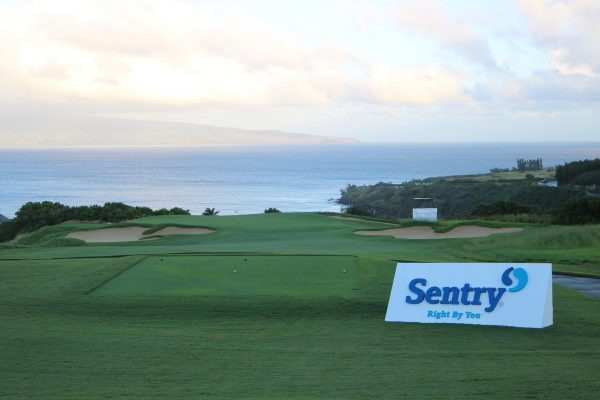 Tiburá³n Golf Club at The Ritz-Carlton Golf Resort, Naples has hosted three professional events between December 2020 and April 2021, including the QBE Shootout, which featured golfers from the PGA TOUR, the LPGA Tour's CME Group Tour Championship and last month's PGA TOUR Champions' Chubb Classic. "Tiburá³n is proud to host three professional events in Naples," said Tiburá³n Golf Club General Manger Kevin DeDonato, PGA. "This could not be done without the hard work and dedication of our entire team. Putting our facility on the national stage three times in the last five months is quite an honor and we could not do this without the great support of our partners at Troon, Wasserman, Eiger, Ritz, and many others."
Royal Greens Golf & Country Club, Saudi Arabia, hosted three headline tournaments over the previous few months. Kicking off with the historic Aramco Saudi Ladies International presented by PIF, the first female golf event in the Kingdom and the innovative Saudi Ladies Team International, a first of its kind format on the Ladies European Tour.
In February, the Saudi venue concluded the trio of events with the third edition of the Saudi International powered by Softbank Investment Advisers. The course was praised by players and organizers alike, at all three events. Boasting pristine fairways and immaculate greens, the team at Royal Greens Golf & Country Club ensured the course was in peak condition during the tournaments.
David Blair, Superintendent at Royal Greens Golf & Country Club, acknowledged his teams incredible efforts against a challenging backdrop: "Preparations begin months in advance so working with the uncertainty that the tournaments might be possibly postponed or cancelled, it took an incredible work ethic by the team to remain motivated to get the course in the best possible shape. It is important to recognize our dedicated and committed team, without them, our detailed plans and Troon standards cannot be achieved. From ensuring correct fertility is applied to the turf to managing our water consumption sustainably, is essential for a healthy turf surface. We have a specialist team in the workshop who ensure all machines and equipment are setup correctly and operate efficiently. All of these fundamentals are what it takes to prepare a golf course to championship standards."
Ben Stimson, Director of Golf at Royal Greens Golf & Country Club, added: "As club operators we had to overcome many obstacles during all three events, including Covid-19 testing of over 100 associates before the events, operating within an isolated bubble system and adhering to the precautionary measures throughout the event. We vigorously used our Troon International network to bring in Troon volunteers who have the expertise and experience to operate such events. The three events were a huge success, with players, officials, VIP guests and partners feeling safe and secure whilst being part of a historic series of events for golf in Saudi Arabia."
Stimson concluded, "Ultimately, we are trying to inspire Saudi Arabia's future golfers and grow the country as a desirable golfing destination. Being able to safely host these events in the Kingdom during a difficult year has really put the sport at the forefront of the country's collective imagination and we hope it inspires more people to visit these events in the years to come and pick up a club and try golf for the first time."
Troon International associates embraced other exciting opportunities during the tournament with Golf Shop Supervisor, Leena Gazzaz, taking up the challenge of being the official starter during the inaugural Aramco Saudi Ladies International presented by PIF and announcing players like World No.1, Dustin Johnson, to the tee at the 2021 Saudi International powered by Softbank Investment Advisers.
On hosting events during the pandemic, President of Troon International, Mark Chapleski, commented: "It has been an exceptionally challenging year for our associates across Troon properties but seeing and experiencing the events returning to the Middle East has provided motivation that we are coming out the other side. The teams at both Royal Greens Golf & Country Club and Abu Dhabi Golf Club were exceptional in overcoming additional challenges to provide the perfect host venues for the high-profile events over last six months."
About Troon
Headquartered in Scottsdale, Ariz., Troon is the world's largest golf management company providing services at 585-plus locations around the globe, including managing 630-plus 18-hole equivalent golf courses. In addition to golf, Troon specializes in homeowner association management, private residence clubs, estate management and associated hospitality venues. Troon's award-winning food and beverage division operates and manages more than 620-plus food and beverage operations located at golf resorts, private clubs, daily fee golf courses and recreational facilities. With properties located in 45-plus states and 30-plus countries, Troon's family of brands includes Troon Golf, Troon Privá©, Troon International, Honours Golf, OB Sports, Indigo Golf Partners, CADDIEMASTER, True Club Solutions, Cliff Drysdale Tennis and RealFood Hospitality, Strategy and Design. Troon-affiliated properties include Princeville Makai Golf Club on Kauai; Champion Hills in Hendersonville, North Carolina; Ocean Club in Paradise Island, Bahamas; and Vattanac Golf Resort in Phnom Penh, Cambodia. For additional news and information, visit www.Troon.com, or connect with Troon on Facebook, Twitter, Instagram, Troon Chronicles, Press Room, or subscribe to Troon Magazine.