Two years ago, as we were all contending with life under COVID-19 restrictions, something amazing was happening in the golf industry.
Seeking a safe, social, permitted open-air activity, golfers of all skill levels flocked to courses in numbers not seen since the 'Tiger Boom' of the late 1990s—newcomers found the game, casual players played more often, and die-hards doubled down.
There were staggering logistical challenges for the industry during this time, but the participation growth was certainly a silver lining. The only question became what would happen as life returned some semblance of normal. Would the spike be short lived? Or would it lead to sustained growth?
According to the National Golf Foundation (NGF), rounds played in the United States as of July 2023 were up 1% over 2021, 5% over 2022, and 16% over pre-pandemic averages.
The NGF also reports that the three demographic groups that have seen the biggest jump in participation since the pandemic are: Juniors (36%), People of Colour (17%), and Women (15%).
In a recent study by the R&A, golf participation in Great Britain and Ireland as of 2022 was up more than 50% over pre-pandemic levels. In that same study, women accounted for 20% of total golfers, up from 15% in 2019.
Seeing this participation growth across a range of demographic groups is encouraging. And yet, more needs to be done to improve golf's image, build on this momentum, and make golf course culture feel more open, accessible, and fun.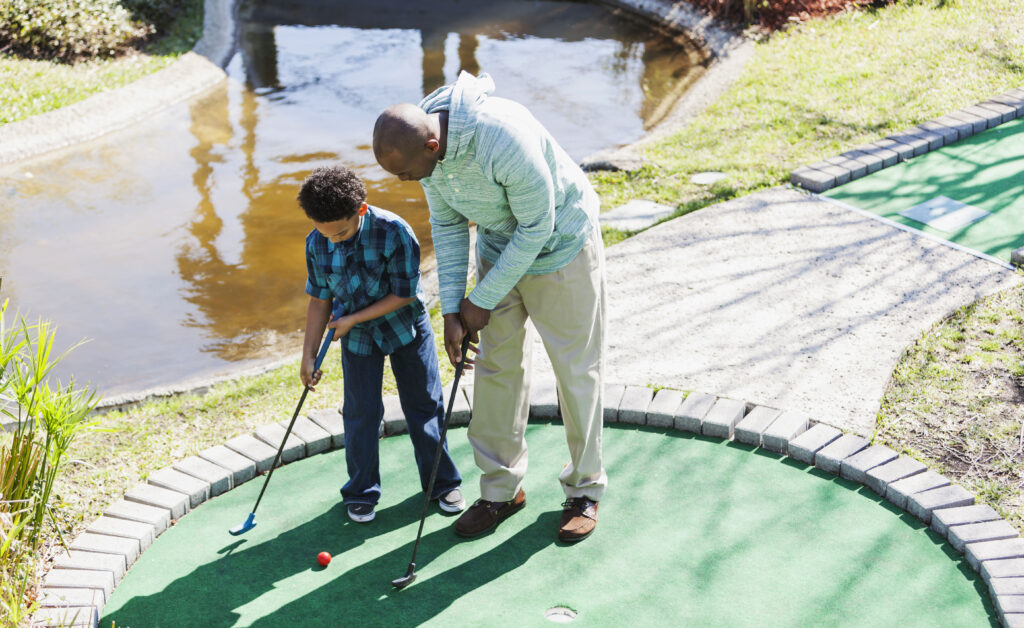 Squaring golf's image problem with on-course data
Golf has long been hampered by exclusivity and many still see the game as predominantly elitist, white, and male. Tellingly, on-course participation data backs this up:
A recent report by the PGA shows that the profile of on-course golfers in the UK and Ireland is heavily Caucasian (94%), male (75%), and within a higher social grade (75%). 
According to the NGF's 2023 Graffis Report, of the 13.2 million on-course golf participants in the USA, 72% were men, 78% were Caucasian, and 54% were financially comfortable.
Despite the post-pandemic participation increases mentioned earlier, there is clearly still work to do to broaden golf's on-course appeal and change the narrative. But on-course data only tells part of the story. To tell the rest, it's important to consider the popularity and appeal of off-course golf experiences.
New golf venues and a new cohort of off-course golfers
Off-course options like Topgolf and indoor simulators are growing in appeal; they present golf in a new light, pair it with other entertainment, and allow people to enjoy the game in a casual setting. These venues attract golfers in droves and show the potential of winning over off-course audiences.
The PGA reports that, of the 16.3 million golfers across the UK and Ireland, 11.4 million are exclusively off-course golfers. Nearly half of these golfers are women (47%) and the data for non-white participation and social grade is more balanced.
Similarly, the NGF reports that 15.5 million Americans only participated in off-course golf during 2022. Compared to on-course participants, these golfers are younger on average (31 vs 46) and more diverse, with 41% being women and 40% being non-white.
The quantity, age, and diversity of these off-course participants presents an important opportunity for golf courses and for the industry as a whole. The focus therefore needs to be on developing an on-course experience that draws them to the course and, crucially, keeps them coming back.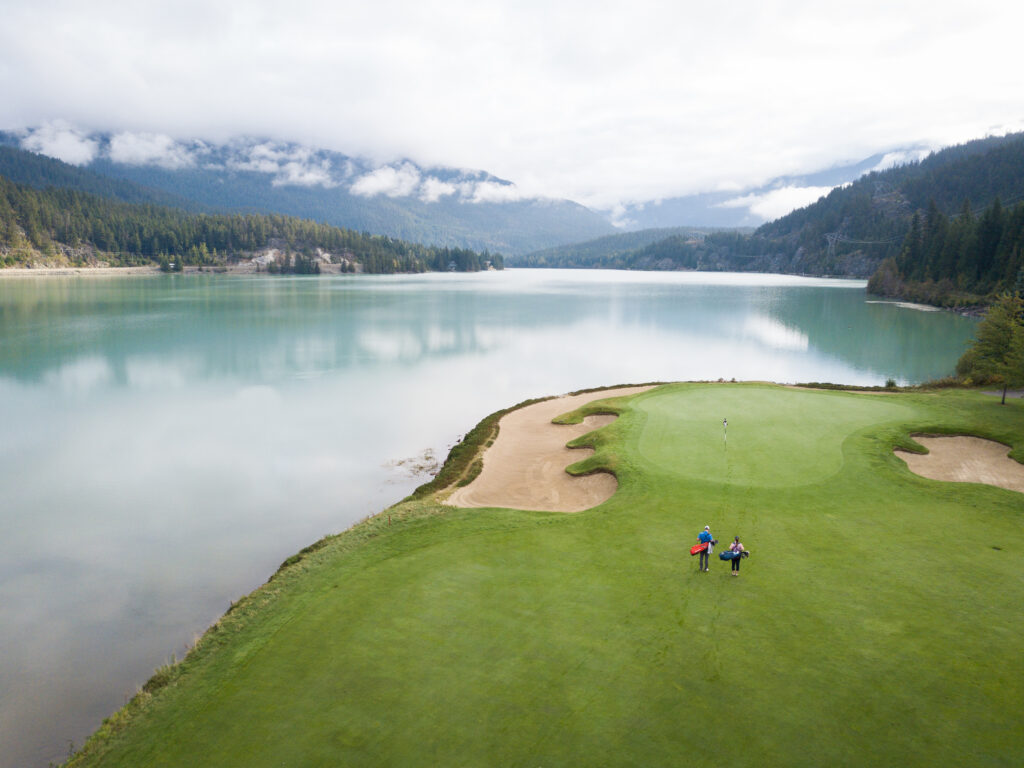 Great public golf is a key pathway to growth
At a time when we are seeing tens of millions of people playing some form of golf and encouraging gains in on-course participation, delivering amazing public golf experiences is essential. Not only can it help support the game's growth, but it also helps golf courses innovate and scale their operation effectively.
Any efforts must start with the on-course experience itself. Course setup, conditioning, pace of play, proper signage, and encouraging golfers to play the right tees—these are table stakes for public courses with packed tee sheets. Set golfers up for success by marshalling properly, providing good advice, and making them feel welcome rather than guilty for failing to adhere to unwritten rules.
The surge in off-course participation is unquestionably good for golf, but so is encouraging more on-course activity. Unfortunately, a major reason why people don't at least try on-course golf is perception—they feel they aren't good enough to be called 'real' golfers. Breaking down these barriers is key to getting people playing more regularly. Great marketing, introductory clinics, on-course events for beginners, camps and discounted range or green fees can encourage people to put themselves out there and learn to love the grind. 
Finally, the public golf experience needs to be fun. The PGA reports that 64% of golfers try off-course venues because they look fun, while only 43% say the same for golf courses. Does this mean it's time to turn your course into a Topgolf? No. But it's worth considering what Topgolf does well: prioritising sociability through golf and creating unique, communal, immersive experiences.
What this all means for golf courses in practice will vary, but at a high level, it means doing everything within reason to ensure that golfers extract as much value and enjoyment as possible from their day at the course.
Taking a holistic approach
Delivering great customer experiences comes down to assessing your entire operation and leaving no stone unturned: marketing, booking processes, ease of check-in, customer service, pro shop experiences, practice areas, starters and marshalling, course conditioning, food and beverage, on-course signage, carts and buggies, and more. 
While each individual component may not make or break a golfer's day, they all combine to leave a lasting impression that will keep a diverse array of golfers coming back for more.
Lightspeed Golf's transformative features can help golf courses deliver amazing customer experiences. Find out more at lightspeedhq.com/golf