London's golfers are in for a treat next month when the world-renowned putting coach Phil Kenyon opens his new studio at Tee Box on Leadenhall Street, in the heart of London's financial district.
The English putting guru, who coaches world #1 Scottie Scheffler as well as a host of other well-known PGA Tour and Ryder Cup golfers, will be bringing his Putting Solutions framework to Tee Box along with the venue's resident putting coach Mike Clark.
The new state-of-the-art facility will offer the world's best putting technology including an adjustable Zen Green Stage which can create an almost infinite number of putts to be analysed using software from world-leading brands such as Quintic, SAM Puttlab and GASP.
Phil Kenyon will launch his latest Putting Studio – his fourth in the world – at an action-packed launch event held at Tee Box's 88 Leadenhall Street address on Tuesday 5th December, from 6pm.
On launch night golfers will be able to try some of the most famous putts in golf's history recreated on the Zen Green Stage, with personal tips from Kenyon himself.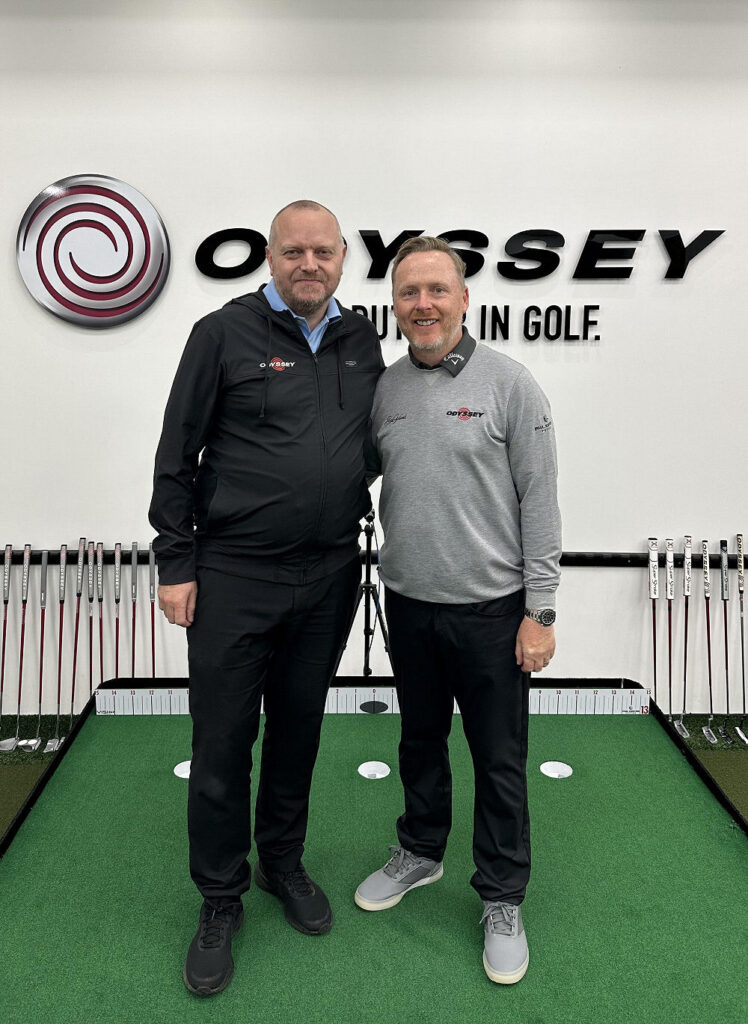 Kenyon, who has dual bases at Formby Hall in Lancashire and at Sea Island in Georgia, USA, said: "This is all about offering world-class putting instruction right in the heart of London, at the amazing Tee Box facility which is without doubt the capital's most complete indoor golf centre.
"I'm looking forward to spending time with Mike Clark and the Tee Box team to develop people's skills on the greens!"
Tee Box already offers world-class indoor golf with multiple TrackMan launch monitors at its two venues in the City of London at St Pauls and Leadenhall.
Co-founder Liam McCrossan said: "Phil's global reputation, after helping so many of the world's best-known golfers to achieve multiple Major victories and Ryder Cup successes, is unsurpassed in golf. He is a modern-day coaching superstar in the world of golf, and we are so excited that he will be bringing his knowledge and passion to our Tee Box Leadenhall venue.
"Tee Box is now the exclusive home in London of truly world-class putting instruction."
Experienced putting coach Mike Clark joins the Tee Box team at the same time, and will be based there from Monday to Friday each week to implement Kenyon's world-famous Putting Solutions coaching framework – where every golfer's putting is developed on a completely individual basis.
"Phil and I have been friends for years, and when the chance arrived to join the team at his new Putting Studio at Tee Box London, I didn't hesitate for a second" said Clark, who formerly collaborated with Kenyon to pioneer new putter custom-fitting programmes for Odyssey Golf, one of the sport's biggest brands.
"Putting seems to be simple, until you stand in front of a putt that you simply have to hole! Can you aim the ball properly, can you start it at the hole, can you manage the speed and can you read the slopes of the green? We have the world's best putting technology here – plus decades of putting instruction experience – to help you to miss fewer putts!
"I share a vision for excellence with Phil and the Tee Box team, led by Harry Varney and Liam McCrossan. I predict big things as the business expands throughout the city."
McCrossan and Varney don't intend to stop at just two venues in London. "We are opening at least one more site in London in 2024" said McCrossan. "With Tee Box you are guaranteed the best technology available, and the best coaching.
"With the Phil Kenyon Putting Studio now open at Tee Box London, the capital's golfers need never walk alone again onto the green – wherever they play in the world. Phil and Mike's amazing advice will be with them on every putt."
Phil Kenyon concluded: "Liam, Harry and the Tee Box team have already done a great job in establishing Tee Box as London's most sought-after indoor golf membership. With the arrival of Mike Clark and our new Putting Studio, Tee Box has become a truly world-class destination for both serious and recreational golfers – for every shot you can possibly play, tee to green."