Finca Cortesin is ready to welcome the world's best female golfers from Europe and the USA for one of the most anticipated editions of The Solheim Cup ever.
The resort has left no stone unturned as it prepares to showcase some of the finest golf real estate the Costa del Sol has to offer to a worldwide audience, with over 25 international broadcasters due to provide coverage in 144 global territories.
In the build-up to the event, the agronomy team has dedicated time and effort to preparing the course, with each member of the team going above and beyond to ensure the best possible conditions are presented.
From tee to green, the course has been fine-tuned using a fleet of 24 state-of-the-art mowers supplied by Toro, with 25 skilled greenkeepers, five agronomy interns, and over 35 volunteers from golf clubs across the world set to meticulously care for the 49-hectare layout before and after each day's play.
Over 400 professionals, from chefs to front-of-house staff, are ready to work tirelessly behind the scenes to cater for all the needs of the players, officials, and spectators throughout the week. The resort's 67-suite five-star hotel will also host both teams on-site, providing players with a relaxing and premium environment to thrive in.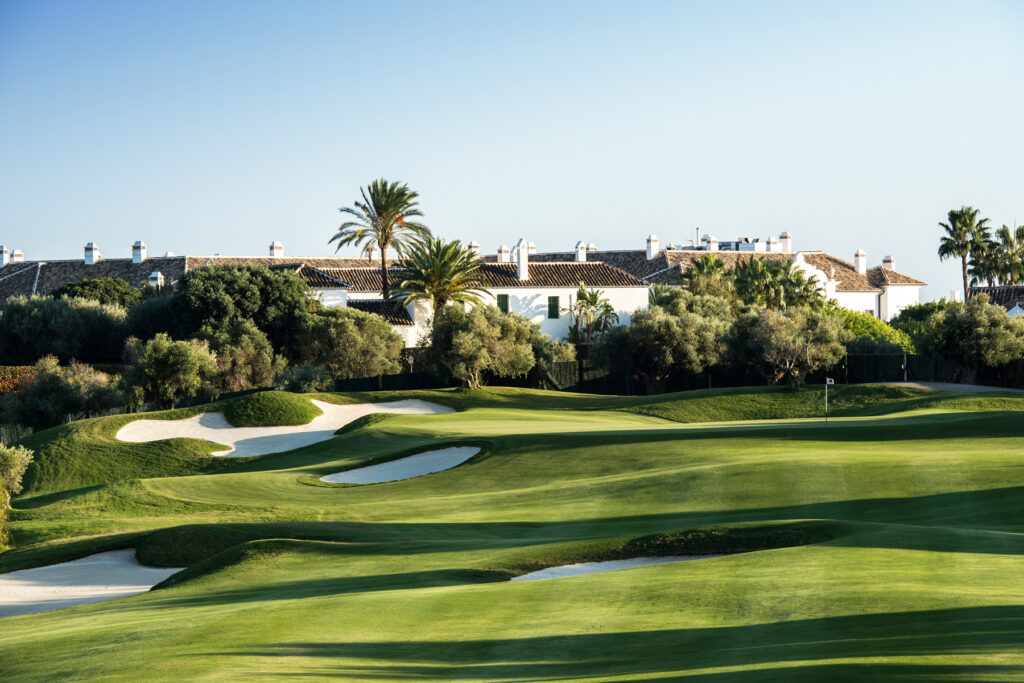 The Solheim Cup is expected to draw over 85,000 spectators, creating an electrifying atmosphere around the course, with numerous grandstands and viewing areas set up across the venue to supply fans with the best opportunity to savour every moment of the competition.
Set to reinforce Andalucia's position as a world-class golf destination, The Solheim Cup follows in the footsteps of The Ryder Cup in 1997 and is set to deliver economic benefits for the region that will last long after the tournament has ended with an estimated 500 million euros set to be generated.
Vicente Rubio, Managing Director of Finca Cortesin, said: "Our dedication and preparations have transformed Finca Cortesín into the perfect stage for the 2023 Solheim Cup. The team's attention to detail reflects our passion for delivering a world-class experience. We eagerly anticipate welcoming the world's top golfers and spectators to our remarkable venue, confident that this event will leave a lasting legacy in the region and throughout Spain, inspiring a new generation of women and girls to take up the sport."
For more details on Finca Cortesin, please visit www.fincacortesin.com
For further information on The Solheim Cup, please visit www.solheimcup2023.eu