La Zagaleta has appointed renowned golf course architect Tom Doak to design its golf project for the development historically known as Valderrama II in the Sotogrande area. The project, which envisages 18 or 36 holes, already has all the permits to begin construction as soon as Tom Doak's designs are ready.
This will be Tom Doak's first design in Spain and the second in Continental Europe, and will use large green areas for the golf courses.
Valderrama 07, a subsidiary company of Zagaleta Group, is considering the MAJARAMBUZ brand for its entire golf development. It is committed to this project being considered one of Continental Europe's most exclusive golf clubs.
Membership will be strictly by invitation, and becoming a member will be notoriously exclusive. The club will have a limited membership of approximately 300, and there will likely be a multi-year waiting list.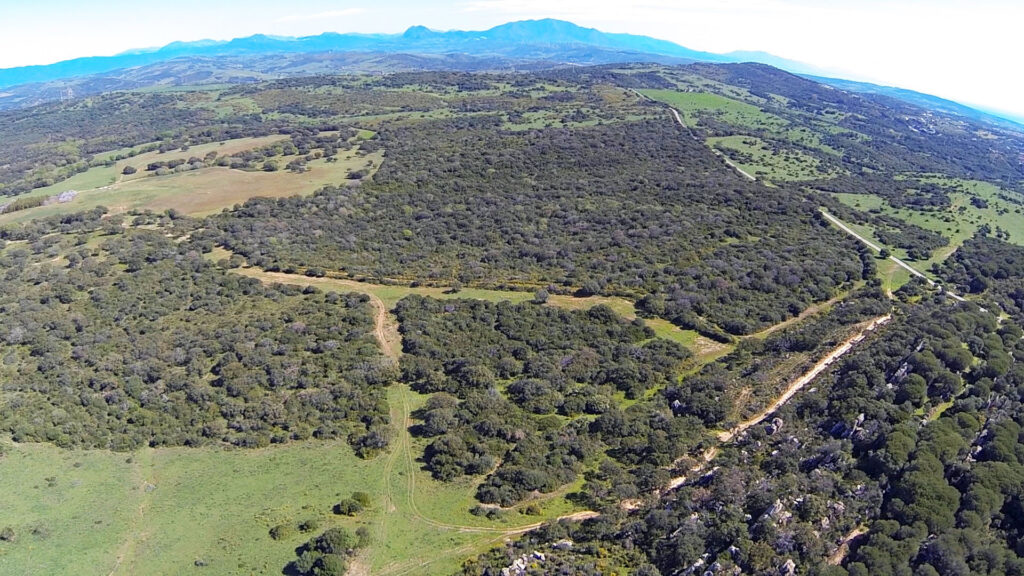 In Jacobo Cestino's words, CEO of la Zagaleta Group, one of the reasons for Majarambuz's exclusivity will be the outstanding design by Tom Doak and his team and, of course, the -through the year- immaculate maintenance conditions of the top-notch golf facilities themselves.
Majarambuz will widely be regarded as one of the most challenging courses in the world. As such, the club will require guests to have a low-mid handicap to play the course, further cementing its status as a particular aim for serious golfers.
Another factor contributing to Majarambuz's exclusivity is its location -surrounded by protected land-. The club will be situated in a secluded area of Castellar/Sotogrande, and access to the course will be limited to members, their guests, and users of the Hotel and Branded Residences of the Resort. Nonetheless, access to the Club House will be strictly for Club Members and their guests. This privacy will add to the mystique of Majarambuz Club and enhance its reputation as a select destination for golfers.
All these factors combine will make the resort a truly unique golf refuge.
Tom Doak, born 16 March 1961, is without a doubt one of the best golf course architects worldwide. He has 7 courses ranked among the top 100 in the world according to the "Top 100 Courses in the World" March 2021 list compiled by Golf Magazine. These include Pacific Dunes in Oregon, Ballyneal in Colorado, Barnbougle Dunes in Tasmania, and Cape Kidnappers in New Zealand. He was a student of golf course designer Pete Dye, although perhaps his greatest influence comes from Alister MacKenzie (whom Doak wrote a book about), designer of Cypress Point and Royal Melbourne. In 2007, Doak restored Alister MacKenzie's home course, Pasatiempo, a Golf Magazine Top 100 course located in California. Doak is a "minimalist" designer. Minimalism is a school of golf design that focuses on concentrating the design of a golf hole (or routing) around the natural features of the land. His most successful courses have been built on sand dunes, taking advantage of the sandy soil for drainage, and allowing for the reuse of native elements.
With regards to the legacy of Tom Doak, he has -amongst many others- designed the following golf courses:
Private golf courses
· Ballyneal; Holyoke, CO
· Lost Dunes Golf Club; Bridgman, MI
· Sedge Valley, Wisconsin
· Stone Eagle Golf Club; Palm Desert, CA
· Stonewall; North Course; Elverson, Pennsylvania
· Stonewall; Old Course; Elverson, Pennsylvania
· Tara Iti; New Zealand
· Te Arai North, New Zealand
· The Village Club; Sands Point, New York
· Tumble Creek at Suncadia; Cle Elum, WA
Public and resort golf courses
· Barnbougle Dunes Golf Links; Bridport, Tasmania, Australia
· Cape Kidnappers Resort; Napier New Zealand
· Memorial Park Golf Course; Houston, TX
· Old Macdonald, Bandon Dunes, Bandon, Oregon
· Pacific Dunes, Bandon Dunes, Bandon, Oregon
· Pasatiempo Golf Club (restoration); Santa Cruz, CA
· Pinehurst No.10, Aberdeen, NC
· Sand Valley (Lido), Wisconsin
· St Patrick's Links at Rosapenna Golf Resort, Ireland
· Streamsong Golf Course Blue; Central FL
· The Golf Club at St. Andrew's Beach; Rye, Victoria, Australia
· The Legends Golf Club; Heathlands Course; Myrtle Beach, SC
· The Loop at Forest Dunes, Roscommon, MI (Reversible 18-hole golf course)
Golf Course (Restoration/Renovation)
· Bel-Air Country Club, Los Angeles, California
· Camargo, Ohio
· Commonwealth, Victoria, Australia
· Pasatiempo, California
· San Francisco Golf Club, California
· Valley Club of Montecito, California
· Washington Golf & Country Club, Arlington, Virginia
In 2007 Mr. Jaime Ortíz Patiño presented the project La Cierva y La Guillena (VALDERRAMA II) to the Townhall of Castellar. A year later, he obtained provisional approval, and at present, this is one of the few projects with legal compliance in Andalucia, which includes residential and hotel projects. Sadly, Jamie Ortiz-Patiño died in a Malaga hospital on 3 January 2013, aged 82. A memorial service was held at the Sotogrande church attended by family, press, groundsmen of Valderrama, and golfer Miguel Angel Jimenez.
In December 2015, it was announced that the Valderrama Group had been bought by La Zagaleta Limited (owner of the ultra-exclusive La Zagaleta residential estate in Benahavís) for €40 million and that plans to develop a "Valderrama 2" golf, hotel, and residential complex in the nearby Castellar municipality were now back on the front-burner. La Zagaleta subsequently sold the Valderrama Golf Club land to the member's Valderrama Golf Club and kept developing the Valderrama II project, which will be a reality within 2024.
LA ZAGALETA RESORT, the Project that Zagaleta Group has developed for 35 years in the municipality of Benahavís, was so advanced that the company decided to search for a new Project that would ensure its continuity in the tourism sector with the same activity (high-end residential sector supported by sports facilities, hotels, and lifestyle). After reviewing projects in Spain as well as abroad, the company decided to purchase the Valderrama Group, with assets in the Cádiz province, in the municipalities of San Roque and Castellar, very close to the operations of La Zagaleta, in the Málaga province, in the city of Benahavís.
Since its establishment, La Zagaleta company has always promoted a very low-density luxury residential development together with sports activities such as golf, hunting, horse riding, and other activities related to nature and environmental sustainability, that is, high-end lifestyle projects for UHNWI families in Europe.
The starting point for La Zagaleta was to create an exclusive destination with a worldwide reputation in Castellar de la Frontera, which will bring back the principles and values under which Sotogrande and Valderrama were founded decades ago.
The development will include one or two Championships golf courses, and itt will also include equestrian facilities to host tournaments such as the World Equestrian Games (World Championships). It will also be complemented by a luxury hotel, holiday rentals, residences, and services that will attract a wide range of guests and families. By making this significant effort to adapt the Project to the future, Zagaleta maintains the vision initially conceived by Jaime Ortiz-Patiño.
This development will positively impact the Castellar de la Frontera municipality and its surroundings, putting a value on its resources, specialized labor, and excellent location. The vision of the Project will replicate the low-density model implemented in the urbanization of La Zagaleta in Benahavís (Málaga), where a model of sustainability and balance with the environment has prevailed for 30 years. This model is the key to wealth creation in the municipality, as shown by the current social and economic situation in Benahavís.