PING Europe has been awarded multiple honours from Europe's largest retail groups, including Foremost and TGI, in recognition of the brand's strong performance across its whole product range in 2022.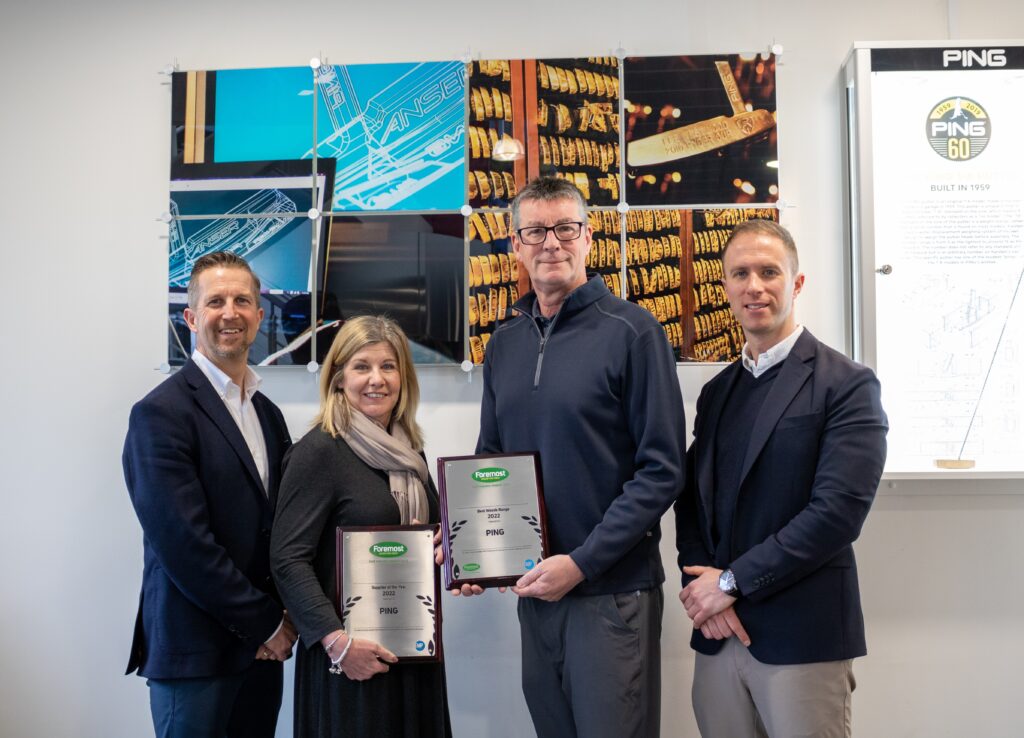 PING secured the highest supplier accolade from both Foremost and TGI, named Supplier of the Year for both groups. This was the 13th time that Foremost members had voted PING number one since the inaugural awards in 2008. The company was also named Hardware Supplier of the Year by TGI for the 8th time since 2012 at their Annual Business Conference –after being the first brand to be recognised and nominated in every category across the board.
"We are delighted to have once again been named Supplier of the Year by the Foremost members and Supplier of the Year by the TGI partners," commented Lisa Lovatt, Managing Director at PING Europe.
"Winning these awards is a result of the unwavering hard work and total global team effort across the business. We continue to strive to give the best service to all our customers, and we're incredibly humbled to be recognised within an industry of leading brands. The PING family never take customer loyalty for granted, so we are thankful for everyone who continues to support us."
PING continued to bring in further merits from the Golfstore Group – which has around 300 stores in Sweden, Denmark, Norway, Germany, Austria, and Holland.
Taking home Equipment Supplier of the Year in Sweden, Germany, and Austria, in addition to Apparel Supplier of the Year in Holland, PING has showcased its trusted position within the industry.
The G425 custom-fit family has helped secure the number one position within a range of categories across the European trade industry, highlighting how universally sought after the range has been since the grand launch in 2021.
The commitment to technology-driven advancements from PING, continues to impress within the market – with the latest G430 launch earlier this year already proving popular among retailers.