PING has expanded its precision-milled putter series with the addition of three new PLD Milled models, PING CEO & President John K. Solheim announced today. The PLD Milled Anser D, Oslo 4 and Anser 2 (matte black) are available at PING authorised retailers committed to selling premium, custom-fit putters.
"After establishing the PLD name several years ago as an extension of the PING Putting Lab, we officially announced the Putting Lab Design (PLD) program one year ago this week. A key part of the program is the PLD Milled series, which offers golfers premium, precision-milled putters inspired by tour players," Solheim said. "We've been very pleased with the results and feedback across the entire program. It allows us to bring golfers more of what we do best – design and build the highest-performing putters in the game. In the case of the PLD Milled line, we're continuing to add tour-inspired models to bring golfers the latest in score-lowering performance on the green."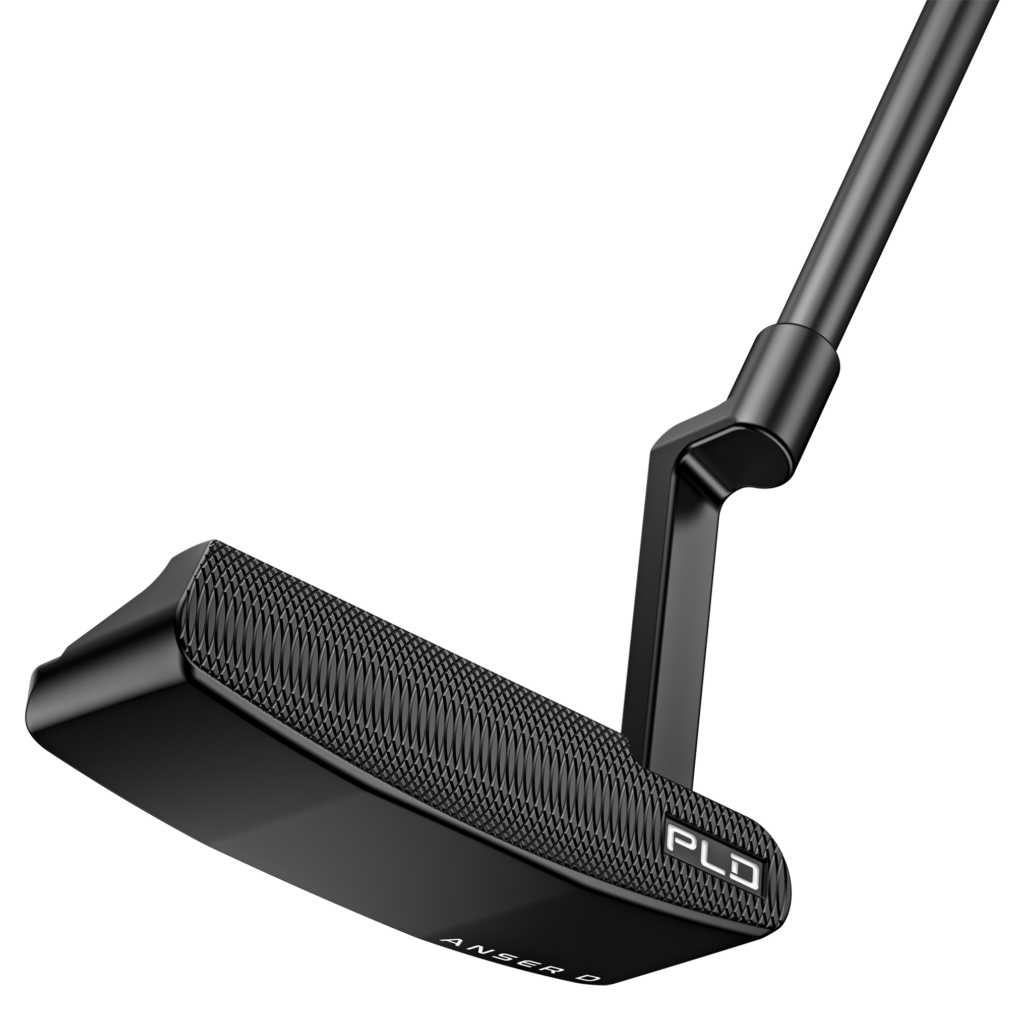 Tour-Proven Performance
The three new PLD Milled models (UK RRP: £399) join four tour-validated models introduced last year, which represent a combination of standard-setting favourites like the Anser and newer, tour-inspired models like the DS72, the choice of multiple-time winner Viktor Hovland. The Anser D and Oslo 4 are entirely new, high-MOI designs, developed in collaboration with PING pros Bubba Watson and Tyrrell Hatton, respectively. The new Anser 2 is distinguished by its matte-black finish and retains all the technology and performance of the satin-finish version introduced last year.
All seven designs in the family are fully machined from forged, 303 stainless steel. Each model features Deep AMP (Aggressive Milling Pattern) face technology, precisely milled for tour-preferred sound, feel and speed. More than four hours of milling time are required for every model, precisely shaping every surface and radius to achieve the high quality and premium look expected in a precision-milled putter.
"Our intention with the PLD Milled series is to offer our most popular models from the past and add new, tour-influenced designs on a regular basis," Solheim said. "As we collaborate on new designs with our engineers and tour staff through the PLD program, we'll expand the line to ensure golfers have access to our newest technologies and processes."
New PLD Milled Model Descriptions/Specifications
Anser D (Matte-black finish)
A fresh take on the enduring Anser, the winningest putter of all time. Designed with tour pro input as a hybrid between the classic blade and a mid-mallet with its added forgiveness, single white alignment line contrasting against the matte-black head, and a deeper ("D") profile. More mass in the head helps stabilise the stroke and assists in delivering more consistency.
Slight Arc
365g
Lie Angle: 20° +-4°
Loft: 3° +3°/-2°
RH/LH
PING black graphite shaft
Anser 2 (Matte-black finish)
The matte-black head contrasts against the short, single white alignment line to draw the eye forward, eliminate distractions and make aiming easier. Differs from the classic Anser with its longer, slimmer profile that appeals to the eye and inspires confidence at address. Shares the Anser's heel-toe weighting to provide stability and forgiveness.
Slight Arc
350g
Lie Angle: 20° +-4°
Loft: 3° +3°/-2°
RH/LH
PING black graphite shaft
Oslo 4 (Matte-black finish)
A favoured mallet shape of tour pros, the highly forgiving Oslo is equipped with an Anser 4-style hosel to make it a good fit for strong-arc stroke types. The full-length alignment line contrasts with the matte-black head to form an appealing address profile and draw the eye forward. Contoured ballasting cascades to a cavity floor with subtle etched lines that assist in confident aiming.
Strong Arc
375g
Lie Angle: 20° +-4°
Loft: 3° +3°/-2°
RH/LH
PING matte-black stepless steel shaft