PGA Holland have agreed a strategic partnership with Trackman which will give their PGA members access to the best technology and education platforms on the market.
Trackman are a Danish company who, for the past 20 years, have been global leaders in launch monitor technology, and thought leaders in golf club/ball physics and education. www.trackman.com
The partnership will facilitate an advanced certification path for PGA Holland members, whilst also giving those members easier access to Trackman technology for coaching and club fitting. The agreement also includes a special deal for PGA Holland members to purchase and finance Trackman technology for their own businesses.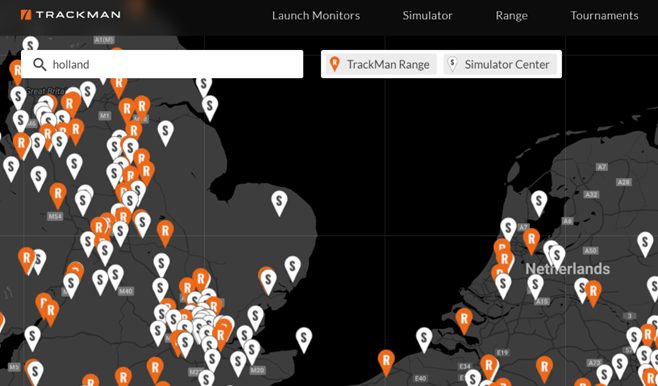 Mike Malone, Vice President of Trackman EMEA commented "We're delighted to agree this partnership with Frank and PGA of Holland. Trackman have always had strong support in the region, and this agreement will strengthen that relationship whilst enhancing the PGA's educational offering to members. Both parties work closely with the CPG https://cpg.golf/ , so an official partnership was the obvious next step. We're very excited to be supporting not only the PGA in Holland, but at the same time helping drive golf uptake and participation with our many new indoor simulator and range entertainment facilities opening around the country. At Trackman we are dedicated to driving participation and new people to golf, and we believe that starts with PGA coaches"
Trackman public facilities can be found on our locator https://www.trackman.com/locator
Frank Kirsten, CEO of PGA Holland commented "We present this collaboration with great pride. Our PGA members already use Trackman extensively and with this collaboration they can benefit even more from the great products."
https://pgaholland.nl/
www.trackman.com
https://www.trackman.com/locator
https://cpg.golf/