The number of tee times booked by visitors to Northern Ireland last year was 30% higher than pre-Covid levels, new figures from Tourism NI have revealed.
Research commissioned by the tourism body also found Northern Ireland experienced a large increase in visitor green fee revenue in 2022, with expenditure on bookings surging both during on and off season.
The report ` Golf Tourism in Northern Ireland: How the pandemic and recovery has impacted visitor golf', examined data from 75 golf clubs in Northern Ireland which use the BRS Golf tee time booking system.
The report excluded rounds booked by tour operators directly with golf clubs and also does not include all clubs, such as the 2017 Irish Open venue Portstewart Golf Club.
The figures show that in 2022, there were 762,575 bookings made by visitors at the 75 golf clubs in Northern Ireland. This is compared to 587,199 bookings made in 2019 – a 30% increase.
Of those who made bookings, the vast majority did so through tour operators showing a move away from a finding in 2019 that more people were choosing to travel for golf in Northern Ireland independently.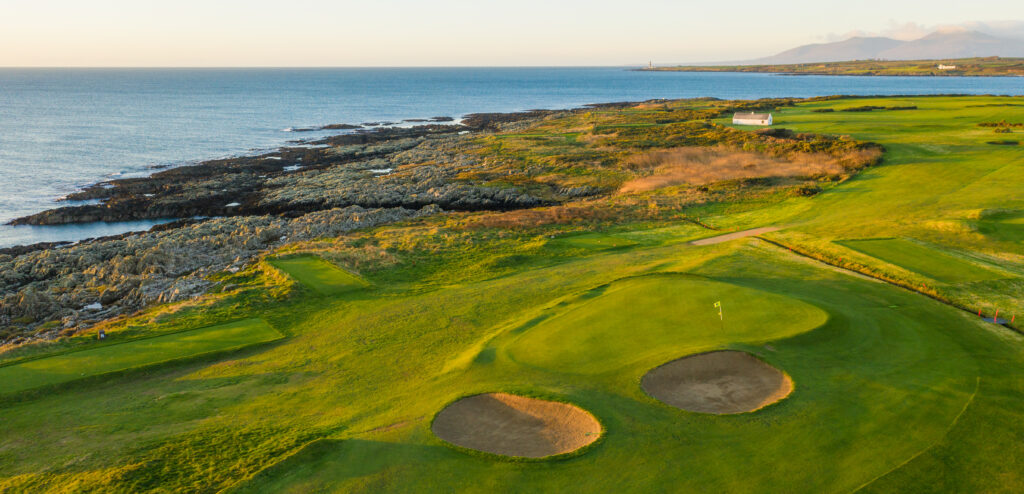 According to the report, bookings through tour operators last year was up 77% on 2019.
The research also found that green fee revenue at the Northern Ireland clubs increased steadily from 2019 to 2022, largely attributable to bookings from Ireland.
Almost £2.6m was generated last year by those travelling from the Republic to the north to play golf, within the clubs examined – a 237% increase on 2019.
There was also a sizeable jump in bookings from Scotland, with £681,000 generated in green fees at clubs in 2022, an increase of 216% on 2019.
In global terms, visitor green fee revenue increased by 153% in 2022 compared to 2019 as international travel bounced back and clubs reverted to full pricing.
The report also revealed a consistent rise in green fees generated across every month in 2022 with the largest rise seen in December when £1.4 million was generated compared to £112,000 in 2019.
In total, £18m was generated in green fees at the Northern Ireland clubs included in the research. This is compared to £5.5m in 2021, £3.4m in 2020 and £7.2m in 2019.
George Diamondis, Golf Marketing Manager at Tourism NI, said despite the pandemic we have continued to see the growth in value of visiting golfer to Northern Ireland
"The Open Championship in 2019 raised the profile of Northern Ireland as a world class golfing destination and this can be seen through the growth in visitor tee time bookings over the last 4 years," he said.
"The support to golf tour operators over the pandemic is showing dividends with a strong growth in the level of business delivered by golf tour operators.
"Targeted campaign activity to bolster shoulder season tee time bookings has also shown strong rewards.
"The Open Championship returning to Royal Portrush in 2025 will continue to build on the status of Northern Ireland as a world class golfing destination".