Invited, the world's largest owner and operator of private clubs, is pleased to announce Chef Eric Yeager from Ford's Colony Country Club in Williamsburg, Va. has been named Invited's Chef of the Year, and Joshua Guzman from Silicon Valley Capital Club in San Jose, Calif. has been named Invited's Mixologist of the Year. Both winners were honored at the inaugural Casa de Campo Food & Wine Festival at Casa de Campo Resort in the Dominican Republic. Click here to view images from the event.
The seven Invited Chef of the Year finalists were evaluated on their execution at a pairing dinner and a reception on the Teeth of the Dog golf course driving range as part of the Casa de Campo Food & Wine Festival festivities, and a panel of judges declared Yeager the winner. A 25-year veteran of the food and beverage industry, Yeager has a passion for fresh local ingredients and mentoring young chefs. In addition to serving as Executive Chef at Ford's Colony Country Club for the past four years, Yeager's accomplishments include being a member of the American Culinary Federation Olympic Team and serving as Dean of Students and Program Director for the Culinary Arts & Hospitality at Stratford University.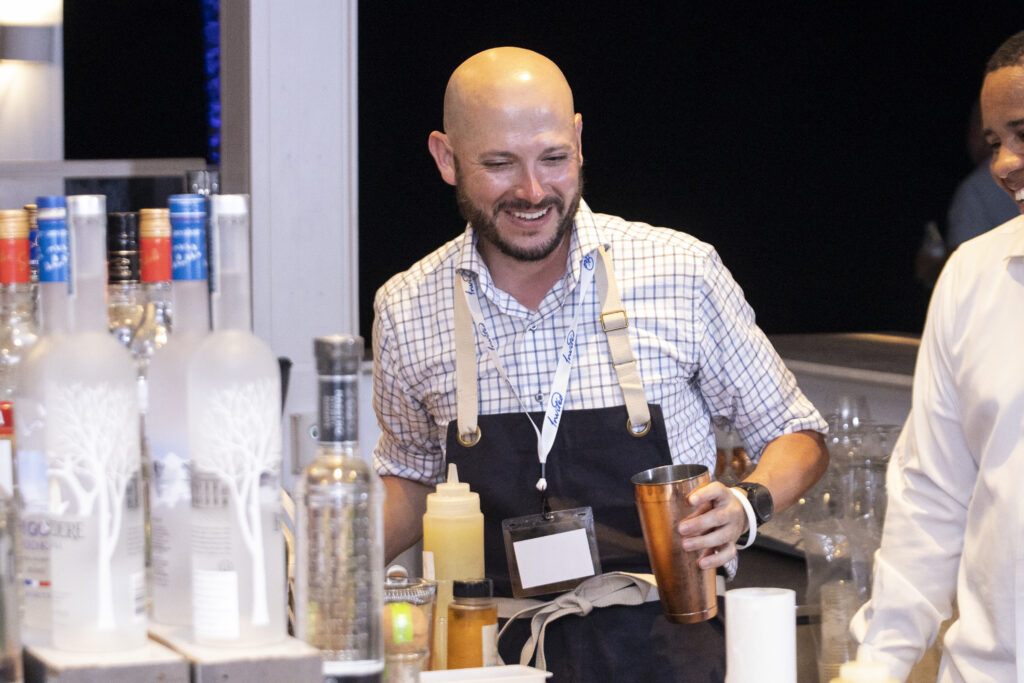 "Eric is a world-class chef, and his talents were on full display at Casa de Campo," said Invited's Corporate Vice President of Food and Beverage Sean DiCicco. "We are proud of the efforts of all the finalists and we were thrilled to have the opportunity to celebrate and recognize their accomplishments at such an amazing resort."
Guzman earned Invited's Mixologist of the Year award by driving the highest volume of sales for five specific cocktails during the month of August this year. He was honored alongside Yeager during the Casa de Campo Food & Wine Festival. With over 16 years of mixology experience, Guzman's dedication, technique, and outstanding customer service also helped him earn Silicon Valley Capital Club's Employee of the Year honors in 2022.
"While honing his skills at Silicon Valley Capital Club over the past six years, Josh has truly become a master at his craft," DiCicco said. "Not only is he an incredibly talented mixologist, but he also excels at everything that goes into the job beyond making drinks as evidenced by the awards he has won. We are grateful to have him in the Invited family."
The inaugural Casa de Campo Food & Wine Festival took place October 17-22 in the Dominican Republic. It featured a wide range of culinary events, wine and spirit tastings, and resort activities for guests culminating with the announcement of Invited's Chef of the Year and Mixologist of the Year.
About Invited (formerly ClubCorp)
Since its founding in 1957, Dallas-based Invited has operated with the mission of Building Relationships and Enriching Lives®. The leading owner-operator of private golf and country clubs, city, and stadium clubs in North America, Invited is relentless in its pursuit of providing extraordinary experiences, meaningful connections, shared passions, and memorable moments for its more than 400,000 members. The company's mission is supported by 20,000 peak-season employees and a portfolio of 200 owned or operated golf and country clubs, city clubs, sports clubs, stadium clubs in 29 states, and seven BigShots Golf locations. Invited creates communities and a lifestyle through its championship golf courses, workspaces, handcrafted cuisine, resort-style pools, tennis and pickleball facilities, golf lounges, fitness centers, and pioneering programming.
Marquee Invited properties include: Firestone Country Club (Akron, Ohio); Mission Hills Country Club (Rancho Mirage, California); The Woodlands Country Club (Houston, Texas); and The Metropolitan Club (Chicago, Illinois).