The Home of Golf has engaged one of Scotland's most exciting tech firms to implement software that will help keep St Andrews Links at the forefront of the global game
St Andrews Links Trust, the organisation which manages the world-famous Old Course and the other Links courses at St Andrews, say the introduction of vital business software has already proved transformative and will continue to improve its operations.
The move is part of a digital transformation across the Trust, which has also included a recently relaunched website, to modernise its digital operations and provide customers, suppliers and staff with a world-class service both on the ground and online.
The impetus for the digital overhaul came following the introduction of a new CEO, Neil Coulson, in December and the Trust preparing to welcome The 150th Open in July, which delivered record numbers through retail, social media and website traffic.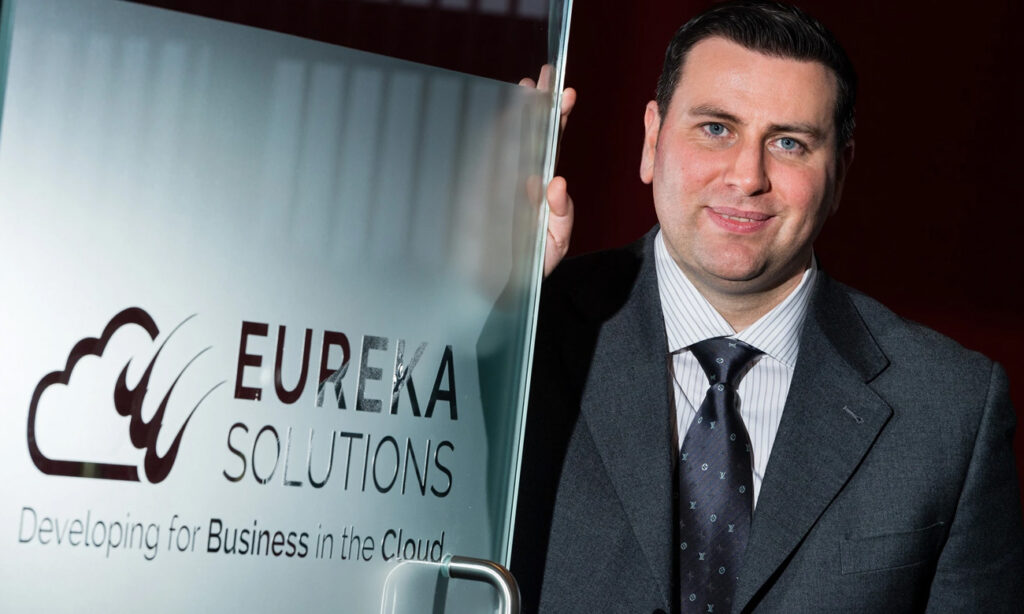 Paul Cree, Head of Finance at St Andrews Links Trust, was involved in the institution's move to embrace powerful tech known as Enterprise Resource Planning (ERP) software and said: "There have been lots of positives for us and we have taken massive steps forward already."
He praised the team at Scottish-based Eureka Solutions, which tailored and rolled out the Oracle NetSuite system that is transforming the way the Trust operates its seven courses, three clubhouses and restaurants, four shops and its far-reaching ecommerce website.
Mr Cree added: "I think the possibilities look endless at this stage and that's quite an exciting thing to see and appreciate, having come from having a finance system that was previously pretty static and inflexible."
Eureka Solutions was ideally placed to work with the Trust, since the firm, headquartered in East Kilbride, has built up an enviable reputation implementing software for the business arms of major sporting organisations, including Wasps, Hampshire Cricket and Luton Town FC.
St Andrews Links Trust faced common problems for many such organisations, where varied commercial enterprises developed over many years, involve multiple legacy systems covering finance, accounting and other business applications.
Typically, the various platforms do not integrate or communicate, causing complexity that creates huge amounts of unnecessary and unprofitable work for staff across the business.
Mr Cree said that was exactly the problem at St Andrews Links Trust, where the operation encompasses four wholly owned subsidiaries delivering across a range of services and facilities. That meant ongoing growth placed strain on the finance team, managing multiple cost centres and revenue streams via manual processes and outdated software.
He said: "We needed to step up to a more modern platform. We knew we wanted a cloud-based option and that transforming our purchase-to-pay cycle was a priority. Now, we are able to dissect our data in ways that is meaningful to us, building the reports we need centrally, but also allowing departments and sites to access their information and only their information. The time and effort this will save at our month end is a big win."
It has been such a runaway success, the Trust is already planning the next phase of the rollout, likely to involve further integrations across retail, the Golf Academy and the Trust's hospitality ventures.
He added: "We were struck by the ability of NetSuite to react to the often complex scenarios our business presented and by the fact that – to a person – the Eureka Solutions team had excellent in-depth knowledge of the product, delivered in an exceptionally professional and engaging way."
The Trust carried out extensive research and due diligence, before appointing Eureka Solutions to deploy a tailored version of NetSuite, which allows any business to ensure crucial business processes and data are within one system – and easily accessible from anywhere with an internet connection.
David Lindores, CEO at Eureka Solutions, said: "It's been a privilege to work with such a globally renowned sporting institution – and to see the software we have rolled out making such an instant and positive impact.
"We have an excellent track record in delivering for sporting and hospitality organisations. I'm delighted that we have continued that by coming in under budget on this project for the St Andrews Links Trust."
Eureka Solutions spent five months tailoring and deploying the solution, which now allows the Trust's finance team to drill into data at the touch of a button. Key staff across all areas of the business can get instant access to reports and financial information relevant to them.
The system also offers advanced planning and budgeting, generates real time forecasts, reduces planning time and supports quick and effective business decision-making.
Eureka Solutions is a £5m-a-year business with 72 staff and clients across tech, hospitality, non-profit, wholesale distribution, ecommerce and other sectors. Having operated for more than 18 years, Eureka Solutions is widely recognised as a leader in unifying the business systems of growing organisations – www.eurekasolutions.co.uk