It's round up time at nearly 70 Arcis Golf properties around the country, in conjunction with World Autism Month. "Round Up 4 Els for Autism," the company's annual April initiative to raise funds for Els for Autism Foundation®, gets underway on April 1 and lasts for the entire month. The global mission of Els for Autism is to transform the lives of people with autism and those who care for them through lifetime services and collaborative partnerships.
An extension of Arcis's partnership with professional golfer and World Golf Hall of Fame member Ernie Els, his wife Liezl, and Els for Autism Foundation, April's program has two components. Purchases—including merchandise, food and beverage, and golf—made by Arcis Golf club members, guests, and patrons are "rounded up" to the nearest dollar with the round-up amounts donated to Els for Autism. Additionally, each facility is free to stage its own events such as a golf tournament, fun run, casino night, fashion show and more to raise funds that directly impact the lives of individuals and families affected by autism spectrum disorder. In 2022, the campaign raised over $180,000.
"The Els for Autism Foundation funds important programs that are the leading examples of what can be available to people with autism spectrum disorder," said Blake Walker, Founder and CEO of Arcis Golf. "Our clubs, members, and guests are always proud to participate in efforts to support the Foundation through the round up campaign and hosted events."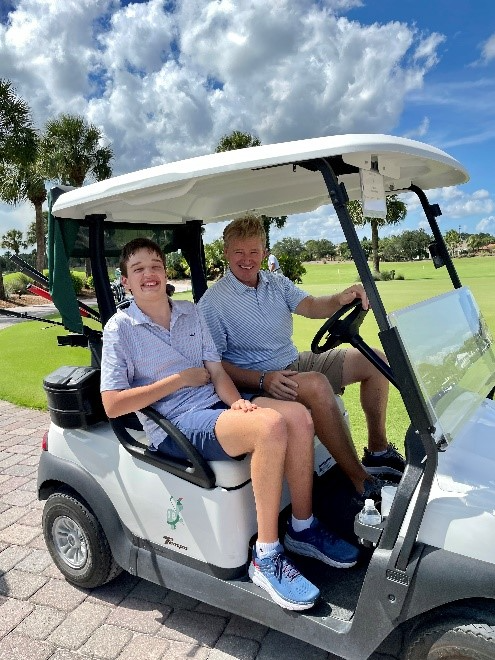 Additional financial contributions will be accepted through September 19, 2023 at 3PM EST, either through an Arcis Golf Club or via an online donation. Clubs or individuals raising or donating $15,000 or more will be invited to send a two-person team to play in October's Els for Autism Golf Challenge Grand Finale event at The Breakers in Palm Beach, Florida.
"The support and partnership of Arcis Golf is truly appreciated," said Ernie Els, who established the Els for Autism Foundation in 2009 with Liezl, after their son Ben was diagnosed. "By rounding up and engaging both Arcis' members and guests in this simplest of actions, we can generate funds to make the world a better place for people with autism." The Foundation envisions a world of limitless possibilities for individuals and autism and their families and partnerships with companies like Arcis Golf, says Els, are key to its success.
Els is particularly excited by the upcoming unveiling of the Adult Services Building at The Els Center of Excellence® campus in Jupiter, Florida. "This facility is so important for adults with autism and will help those individuals successfully transition to adulthood by providing employment services, therapeutic services, day training and recreation and social activities."
The partnership with Els for Autism Foundation is one of numerous ways Arcis Golf supports national philanthropic organizations, including United States Adaptive Golf Alliance, Love Hope Strength Foundation, The Original Tee, and Women In Golf Foundation, in addition to local charities in the communities it serves.
To learn more about Arcis Golf, visit www.arcisgolf.com.
About Arcis Golf
Dallas-based Arcis Golf is the premier operator of approximately 70 public and private golf clubs in the United States and an industry leader, providing dynamic direction through unrivaled golf and lifestyle amenities. The company's innovative, best-in-class leadership team is reinventing the modern club experience, and is committed to enhancing service levels, amenities, and programming to broaden the appeal for customers at all its properties. Phone: (214) 722-6000. Website: www.arcisgolf.com
About Els for Autism Foundation
Els for Autism Foundation was established in 2009 by PGA TOUR golfer Ernie Els, his wife Liezl, and Marvin R. Shanken. The Foundation's global mission is to transform the lives of people with autism and those who care for them through lifetime services and collaborative partnerships.
Els for Autism has offices in the U.S., Canada, South Africa, and the UK. To help fulfil its mission, Els for Autism is building a state-of-the-art campus, The Els Center of Excellence, in Jupiter, FL, with a local, national, and global reach.
Els for Autism Foundation is a US public charity (EIN #26-3520396), recognized by the Internal Revenue Service as exempt from Federal tax under Section 501(c)(3) of the tax code. Donations can be made online at www.elsforautism.org and by check (made payable to 'Els for Autism') and addressed to: Els for Autism, The Els Center of Excellence, 18370 Limestone Creek Rd, Jupiter, FL 33458.