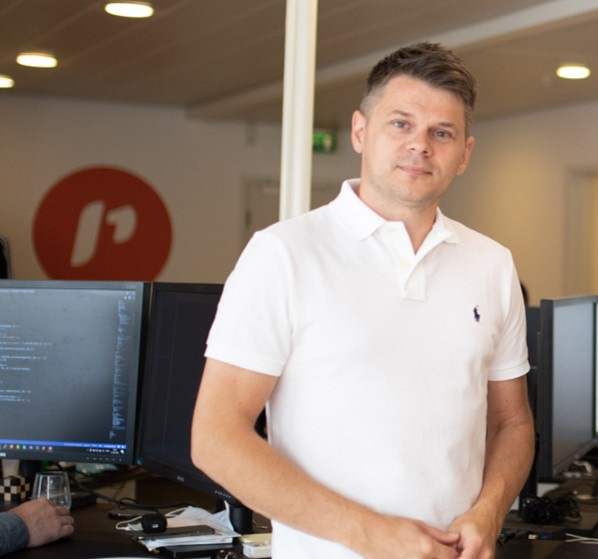 Golf Business Technology talks to CEO – Morten Bisgaard
Players 1st is a SaaS (software as a service) customer experience platform designed to help golf clubs retain and recruit players. Featuring a digital dashboard, the service uses innovative surveys to give club managers the ability to quickly analyze customer experience feedback. This information gives them the power to make the right moves to improve player satisfaction and loyalty.
Players 1st CEO Morten Bisgaard and his cofounder Jacob Buksted were looking for a hobby project to bring some energy to their new consultancy. Since they were both amateur golfers, they started looking for a way to combine their love of golf with their professional skills in customer experience management.
According to Bisgaard, they thought, "Can we make a customer experience tool for golf clubs?" That was the seed that grew into Players 1st. They spent a couple of days designing the basic idea simply using Survey Monkey and a spreadsheet.
"The concept that we had been using for the biggest bank in Scandinavia could actually be re-configured to service golf courses." So instead of looking at the consumer journey of a bank customer, they would be looking at the golfer's journey.
They quickly realized that their first challenge would be scale. Given their smaller size, golf courses would not be able to pay the same amount for a service as the large corporations and banks they had worked with before. So, to make the concept work, they needed as many clubs onboard as possible.
A call to the CEO of the Danish Golf Union opened up an opportunity to pitch their idea, which led to a four-year deal. From there, they developed the first version of Players 1st, a digital data collection and visualization tool with a dashboard to help club managers understand the customer experience of their players. Within the first year, close to 80% of the golf clubs in Denmark were using the software.
The service quickly expanded to Finland, Norway, Sweden and reached 1000 courses. Still, Bisgaard knew that "If you want to make it in golf, you have to be in America."
They headed off to the Phoenix Open and experienced a pro golf tournament for the first time. Apparently, the US was ready for what they had to offer. They lined up meetings with course management companies, including one of the largest, Troon. After just three days in the US, Troon said, according to Bisgaard, "This is a thing we have been looking at for years. Can you set this up for us?"
At that time, there were only three people working on the project. So, they went home, lined up an investor, opened an office in the US, and signed a contract with Troon for 250 courses in the US. In the process, they closed down their consultancy business and decided to work full time and invest in the global market as a SaaS service provider.
Players 1st is still growing. They have recently reached 2000 clubs and hope to double that in the next few years. The software continues to develop as well. The team is still working to make the software as intuitive as possible for club managers. Some of the large companies Bisgaard had worked with before had entire teams to analyse data. Golf courses needed a different approach. They recruited UI (user interface) and UX (user experience) experts to ensure that everyone from managers to greenskeepers could get the most out of the platform.
They have also been working to make the software flexible enough to be relevant to golf clubs of all sizes, facility types and consumer groups. They have been successful in integrating the software with all the leading booking management packages to ensure that every player can share their experience and add their voice to the continual improvement of the player experience.
Players 1st really sees its work as bigger than software. It has the potential to, according to Morten Bisgaard, "Give a totally new dimension to work on improving the golf experience and growing the game."