Short courses and other alternatives to the traditional round are all the rage right now. You yourself have designed several of them recently, including your work with Gil Hanse on The Swing at Omni PGA Frisco, as well as Little Sandy at Omni Amelia Island. What is it about short courses that make them so popular and more accessible to a broader range of people who maybe aren't as interested in a full 18-hole round?
I am such a fan of short courses and really love everything that they stand for overall. There are tons of reasons why I believe they have become so popular and that includes being fun-focused, social and very playable. I also believe however, a lot of their popularity can be attributed to their flexibility. If you look at sporting activities that have really gained momentum over the past decade or so, you will see that activities like biking and hiking, that really have no set time frame, have had a huge uptick. People are busy nowadays and want to be able to have the flexibility to do something for whatever amount of time they have available. Short courses really afford golf more flexibility, with many not having tee times and overall, a less formal atmosphere where you can go out there with kids or buddies to practise or play the course a few times.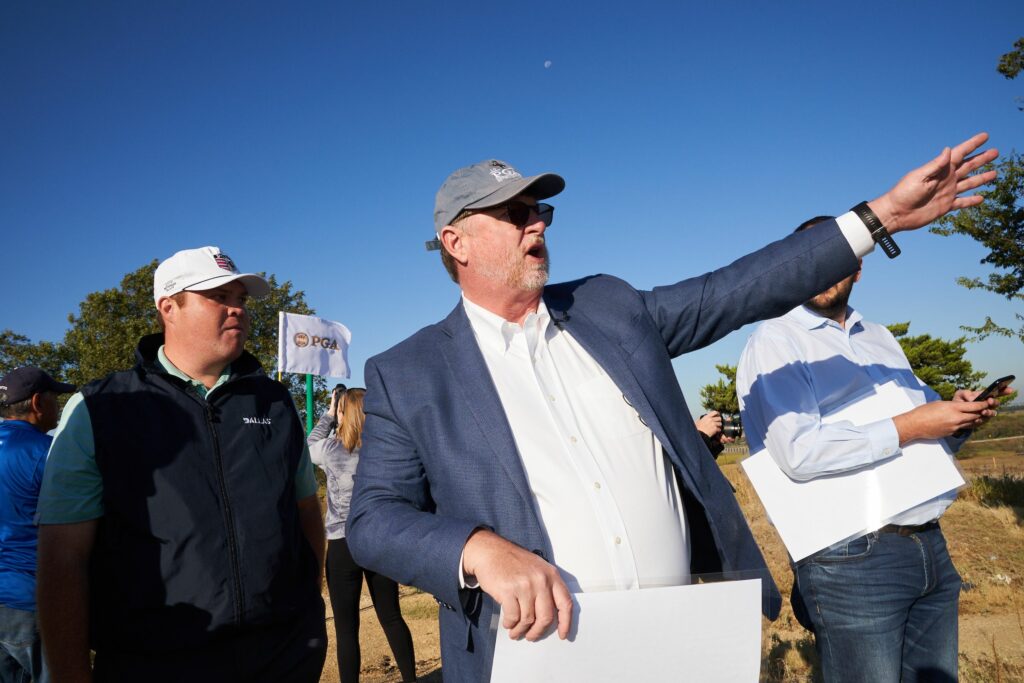 Short courses that we have worked on have a couple of main factors – one is playability and making sure that players of all levels can play together and enjoy themselves. We design our short courses so that a low handicap player can be challenged with undulating and strategic green complexes but also provide a lot of flexibility with recovery shots to not overly penalize a novice golfer or a lower swing speed player.
How has the golf industry become adaptive to today's consumer needs with regard to their golf experience? Do you think this is indicative of where the game is headed or more of a trend?
As well as short courses gaining popularity, we are also starting to see trends and desires from projects to stress more practice options. In addition to this, they aim to create an atmosphere that caters more toward multiple generations, as well as generally just promoting socialization through golf experiences.
We've seen an increased demand for more extensive practice facilities and I think that can be attributed to the time component I referred to before, as practice is something someone can do for 15 minutes or for hours.
As for multigenerational experiences and socialization, I think those often go hand-in-hand. We have worked on a number of projects recently that have vertical memberships so we have collaborated with our clients to try to create multi-generational experiences that can be fun for all members of the family. The Saddle at GlenCove in Cashiers, North Carolina is a great example. We worked with the Old Edwards to cater to their existing membership at their 18-hole golf course, Old Edwards Club. With The Saddle, however, a 12-hole short course that anchors their new lifestyle community, we sought to create an environment where three generations could enjoy golf or other amenity activities all together. I've been out to The Saddle where I've seen strollers on the golf course and young kids playing with family members but also groups walking the course with a cocktail and having a good time playing competitive games.
Not every short course is the same. Some, like The Cradle at Pinehurst, are designed for a quick/casual play-through, perhaps killing time before dinner, whereas others are more akin to a full golf experience, just on a smaller scale. How have you approached the design of the short courses you've worked on and what are you trying to achieve when building a short course? Does it vary project to project?
We've done a little bit of everything so far. The goal is always to create something that at its core is a fun golf experience, but each project is a bit different. While some short courses we have worked on are truly par three courses, some are on a smaller footprint where the holes might have shorter lengths from 50 yards upward to 100+ yards. Regardless, all of our projects have been designed to be strategic and provide a challenge to a lower handicap golfer, yet fun for all. One key way we look to achieve this is by limiting any instances of forced carries on shots. So, if someone wants to go out and play the course with just a putter, that is something that can be done.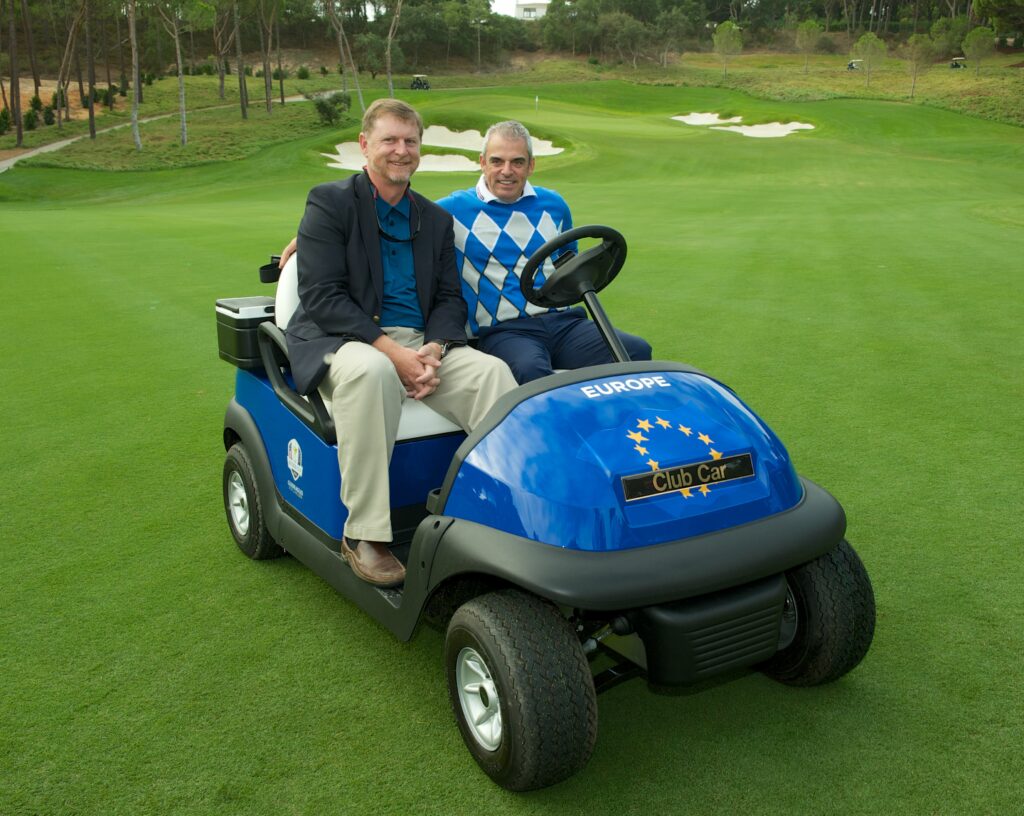 One of the traits that set your designs apart is the close collaboration with the owners of these golf courses, really taking into account their ideas and hopes for the land. How do you approach working with golf course owners to combine their ideas with your expertise and vision for a layout?
At our core, we are a very client-oriented firm. This client orientation is something that was instilled in me from my grandfather. I come from a long line of accountants and whenever we would sit down at the dinner table with my grandfather, he would always make it clear to my sisters and I that the food before us was from our family's hard work for the clients. That is something that has stuck with me. From the outset of every project, we will sit down with ownership or stakeholders and determine what are the goals and objectives of the project. Our goal is to bring our design and planning expertise to each project but really listen to the client to understand what they want to achieve. We certainly have our opinions when it comes to design and aesthetics, but we have a very collaborative approach that has allowed us to come up with great projects and great experiences that allow people to come together and experience human moments on or around golf courses. We may be a little unique in our process but I believe it has really served us and our clients and projects well.
With the game seemingly as popular as it's ever been, new golf courses are popping up all over the world and we've seen an uptick in the number of course renovations as well. Do you have any current or upcoming projects you can share with us?
We are fortunate to be working on a number of really great projects right now. We have Fields Ranch West at PGA Frisco that will open in the Spring. That is certainly a meaningful project for us, but even more, we feel that PGA Frisco will have a significant impact on golf in the United States. Not only is PGA Frisco slated to host 26 of PGA of America's championships over the next few decades, but it is home to the PGA of America and its 29,000 members.
Aside from having Fields Ranch West debut later this year, we have some significant renovation projects that are under construction or will start over the next year that includes Evansville Country Club in Evansville, Indiana; Ocean Forest Golf Club in Sea Island, Georgia; Atlanta Country Club in Marietta, Georgia; Taymouth Castle Golf Club in Perthshire, Scotland; and The Peninsula Club outside of Charlotte, North Carolina.
We are also working on a couple of new courses with the Travis Club in Austin, Texas and a new 18-hole championship course for Kiawah Island Club in Johns Island, South Carolina.