Trackman, which revolutionized the game of golf with its patented optically enhanced radar tracking (OERT) technology, announced today the arrival of Trackman iO — the company's first purpose-built product for indoor golf.
The new Trackman iO enters a powerful product lineup next to the iconic Trackman 4 and
reinforces Trackman's position as the market leader in indoor golf. The largest indoor golf chains,
leading golf retailers and top golf clubs — along with thousands of private owners — have already
invested in Trackman 4 simulator solutions. Now Trackman iO opens the door for even more
players to experience the unique thrills and challenges of indoor golf powered by Trackman.
"When we started Trackman 20 years ago, I never imagined golf simulators would become a
cornerstone of our business," said Trackman co-founder and CEO Klaus Eldrup-Jørgensen. "For so
long indoor golf was gimmicky and far away from the real game. But our team has changed that
perception in a big way, and with Trackman iO we are taking the next step in an exciting journey."

Trackman iO combines radar and high-speed infrared imaging to capture the full range of ball data
and select club data, without the need for extra lighting. While Trackman 4 is positioned at ground
level, Trackman iO is mounted above the hitting area. This means there are no minimum space
requirements in front of or behind the ball. All you need is enough room to swing the club.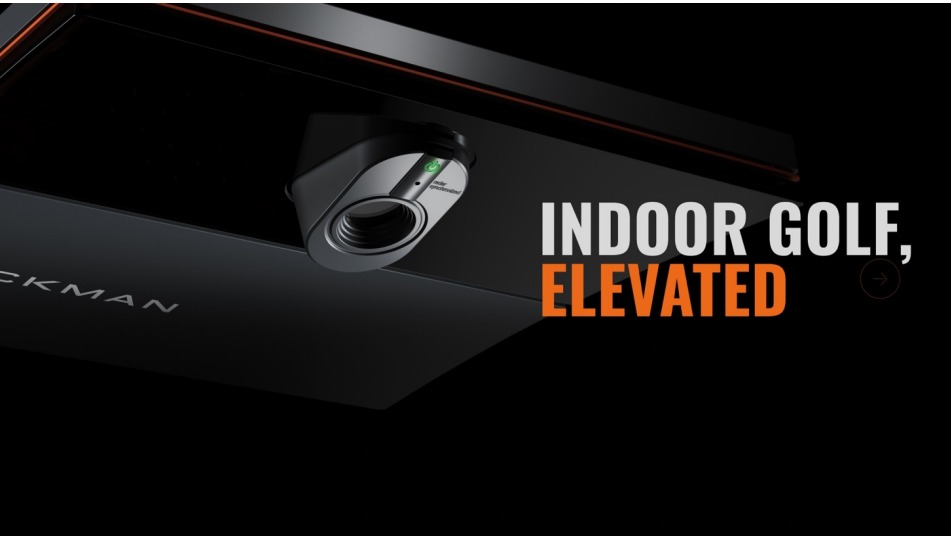 "We didn't develop Trackman iO to replace the Trackman 4," said Fredrik Tuxen, Trackman inventor
and CTO. "We developed Trackman iO to be the best possible product for indoor golf. To create the
most enjoyable and hassle-free indoor golf experience. To precisely replicate the results you would
get outside — all in a compact, elegant device. And we believe that is exactly what we have done."
Added Tuxen: "Both Trackman 4 and Trackman iO are truly great indoor golf tracking engines. If
your main focus is practice, player development and fitting, or you enjoy the versatility of both
indoor and outdoor use, Trackman 4 will typically be the go-to product. If your focus is on playing
virtual golf and entertainment games at home, Trackman iO might end up as the more likely
choice."
The Trackman iO Home bundle, which includes 30 virtual golf courses, three top games and access
to the full range of Trackman quality ball data, starts at GBP £10495. Home Complete and Commercial
bundles, which include 300+ virtual courses, all games, all ball data and select club data, start at
£14995. The Commercial package also includes access to business management tools at no extra
charge.
"Our products are the best in the market, and the best comes at a premium," Eldrup-Jørgensen
said. "With Trackman iO, we are thrilled to make Trackman simulators more affordable for home
owners and invite more golfers to experience the best way to play indoors."

To learn more about indoor golf powered by Trackman, visit Trackman.com.

ABOUT TRACKMAN
Founded in 2003 and proudly headquartered in Vedbæk, Denmark, Trackman is the world's leading
developer of radar tracking technology for use in golf performance analysis. The iconic Trackman 4
launch monitor — aka "the little orange box" — is trusted by elite players, coaches, equipment
manufacturers and clubfitters to provide ultra-precise data on virtually every aspect of club motion
and ball flight. Trackman Range and indoor golf simulator solutions bring our tour-proven
technology to the masses, featuring the best practice, virtual golf and entertainment software in
the industry.
Trackman is the official provider of club and ball tracking and tracing data to the PGA
TOUR for broadcast on TV and digital platforms.
TRACKMAN A/S
Contact: Bernd Larsen Linde
bll@lltrackman.com